Here is my story from a memorable 1-week visit of the legendary Isfahan during my childhood.
I was like 8 years old when I first traveled to this wonderful city with my family. I was a Tehran resident back then and moving from the crowded capital to a traditional city was so exciting to me. My sisters and I loved traveling by train, so my parents booked train tickets. It was a 5 or 6-hour journey and we made a lot of fun on the train. Good old days! We arrived around the afternoon and my sister was sick due to lots of different snacks we had on the train. So we could not explore the city on our first day. After having a delicious Kebab with Persian bread and basil, we went to bed and looked forward to a nice day to come.
On our second day, my father decided to take us to Chahar Bagh Street. If you are not Iranian, I recommend you to travel on a tour with a tour guide assisting you. If you still prefer to travel on your own, I suggest you visit https://apochi.com/attractions or read more stories here on this blog.
So, we went to Chahar Bagh Street and the first site we visited in Isfahan was Chehel Sotoun Palace. Isfahan has a world reputation for being an artistic and historical city. One of its most visited attractions is Chehel Sotoun Palace. It means a palace with 40 columns. But do not get misled by the name like me! Because there are only 20 real columns. The outdoor area included a nice pool that reflected the 20 columns. So, a sum of 40 columns! The palace was really amazing to me as a kid coming from an industrial city. There were beautiful paintings and wonderful halls with fascinating architecture. It is now listed as a UNESCO Cultural Heritage site, so make sure to visit it.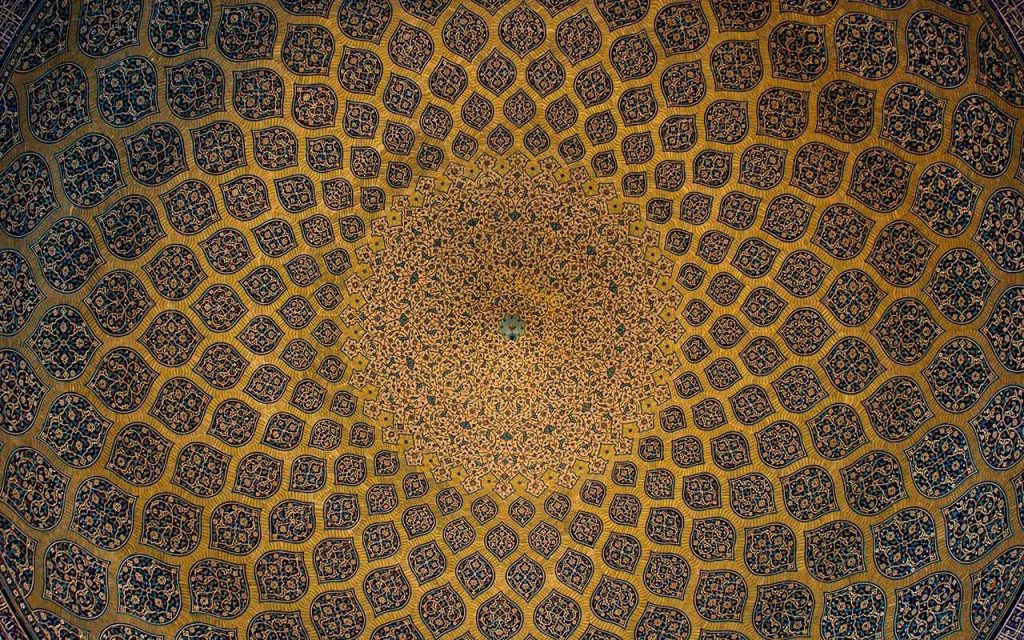 After lunch, we went to another palace in the same street: Hasht Behesht Palace. My father told me that that street was constructed by Shah Abbas, a king of the Safavid era. Chahar Bagh means four gardens. Shah Abbas built four palaces with gardens on that street but only two of them had survived by then. Hasht Behesht Palace was a magical monument to me. Because it had four different views depending on your location. I mean, it had four sides with different architecture. The palace was surrounded by a garden which I thought used to be a dense garden back in time. As my father had bought a new camera, he recorded a lot of videos of us. Such a nice trip! 🙂
On the third day, my parents took us to Menar Jonban. It means shaking minarets! Sounds exciting? Yeah, it really was. We could go inside the minarets, and then someone shook it using the special methods I still do not know. I cannot remember if we had to buy tickets to go inside. The only drawback that I can mention is that we had to wait in the queue for three hours. But it was 20 years ago and maybe there is no such problem anymore.
In the afternoon, while we were so hungry, we finally went to try Beryani, the most famous Isfahani food. You have no idea how delicious it was. I can still remember the taste. It is fat meat on a broth-softened bread, with cinnamon and greenery. We had it with large glasses of Doogh, Persian drink made of yogurt, water, salt, and mint. Heaven!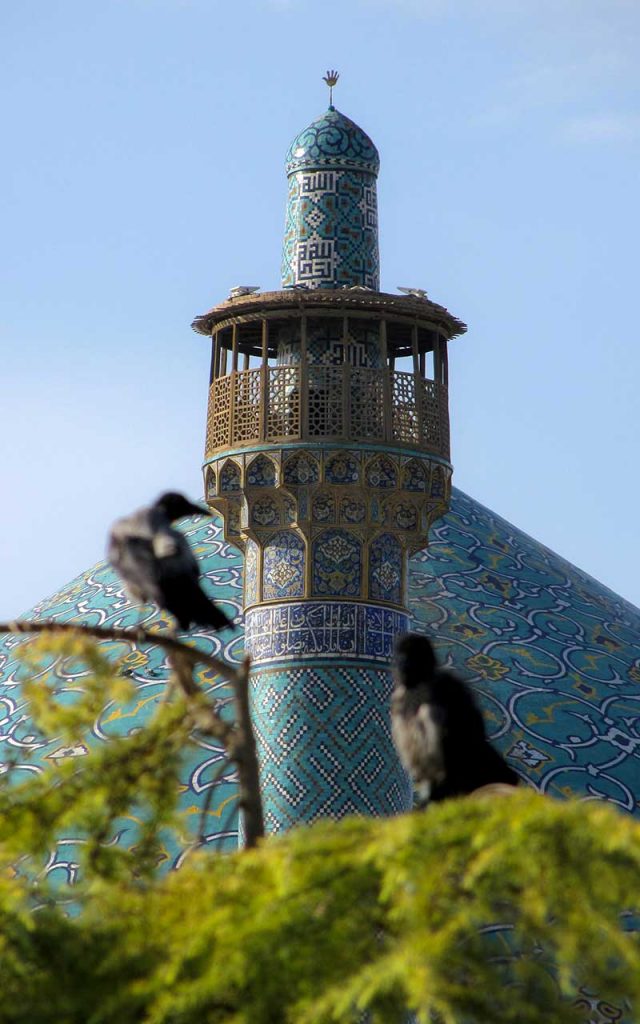 On the fourth day, we went to see the world-famous Naghshe Jahan Square. It was a huge rectangular square with four monuments on each side. Wherever I looked, I could see the expression of art. We took a ride on the coaches carried by horses in the center of the square. For this, we had to pay for sure. We spent the whole day visiting Ali Qapu, Sheikh Lotfollah Mosque, and Imam Mosque. The tall walls and ceilings fascinated me a lot. There was a long history for each of them. It was a tiring day because there were many things to see. I also want to point out that the square is listed as UNESCO World Heritage Site which I think really deserves it.
My father had promised us that we would have a whole day of shopping. But it turned out that one day was not enough. So, on the fifth and sixth day, we went to Qeysarie Gate. It was the last structure around Naghshe Jahan Square that we had not visited the day before. We bought a lot of great works of art as souvenirs for us. I still have the inlaid box of jewelry and the pencil case I bought there. We also bought Isfahan sweets like Gaz and Poolaki but I do not remember if we bought them in the same bazaar. I usually prefer salty taste but the variations of the sweets were so wide that none of us could resist.
The last day of our trip was totally devoted to Zayandehrud River. The river which was then lively but now is almost dried out. We spent the day in the hotel to relax and to pack our suitcases because we had train tickets the following morning.
Some hours after lunch, we went to see Si o Se Pol Bridge and Khajoo Bridge because we knew that they were beautiful at night due to lightings. These two bridges were built over the Zayandehrud River during the reign of Shah Abbas. Isfahan owes a great deal to this king! They were just fabulous and we had a lot of fun.
Generally speaking, it was an unforgettable trip for me. Isfahan has many places to go and create awesome memories. The atmosphere is also attractive because there are a lot of tourists from all over the world. I do recommend you to visit this city!