A trip to the amazing island of Qeshm, in addition to the unique natural beauties, some of which you will not find anywhere in the world, and the tranquility that this island provides, will stay with you for a long time. However, in addition to all this, Qeshm Island is an ideal area to shop. That is why in this article, we are going to introduce the best places for shopping in Qeshm and name the top 10 shopping centers in Qeshm.
Shopping in Qeshm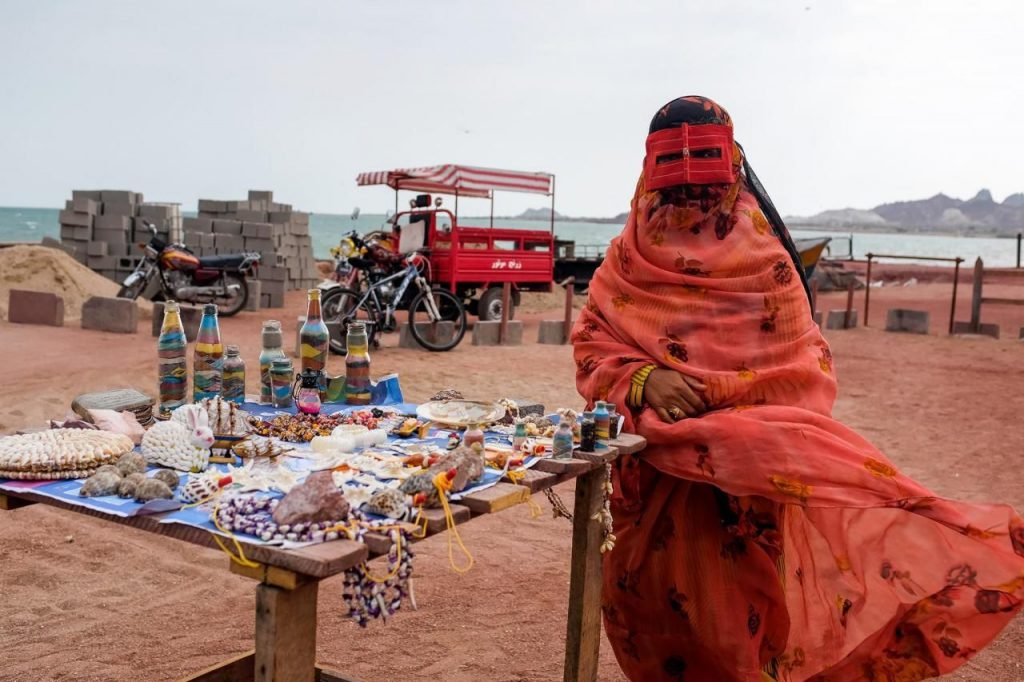 Qeshm and Dargahan used to be full of traditional bazaars, but these days there are stylish and shopping malls in every corner of the city, and it can be said that the prices in shopping centers in Qeshm are higher than in the traditional markets. Shopping Centers in Qeshm, from traditional bazaars to all kinds of newly established malls, have excited travelers to shop.
Often hearing the name of the Chinese market in Qeshm and the Istanbul market in Qeshm creates the impression that you have to look for a big market in Qeshm with such names; while in the case of the Chinese market, for example, part of the big bazaar in Dargahan is known as the Chinese market.
Definitely, by traveling to Qeshm, you can achieve both the goals of visiting the spectacular nature of Qeshm and shopping at Shopping Centers in Qeshm during your travels and enjoy a different shopping experience. For this purpose, in the following two sections, we introduce the best places for shopping in Qeshm:
Shopping Centers in Qeshm
Shopping Centers in Dargahan
Don
Shopping Centers in Qeshm
There is a long list to introduce Qeshm markets. In this section, we are going to acquaint you with the most important and best shopping centers of Qeshm.
Old Bazaar of Qeshm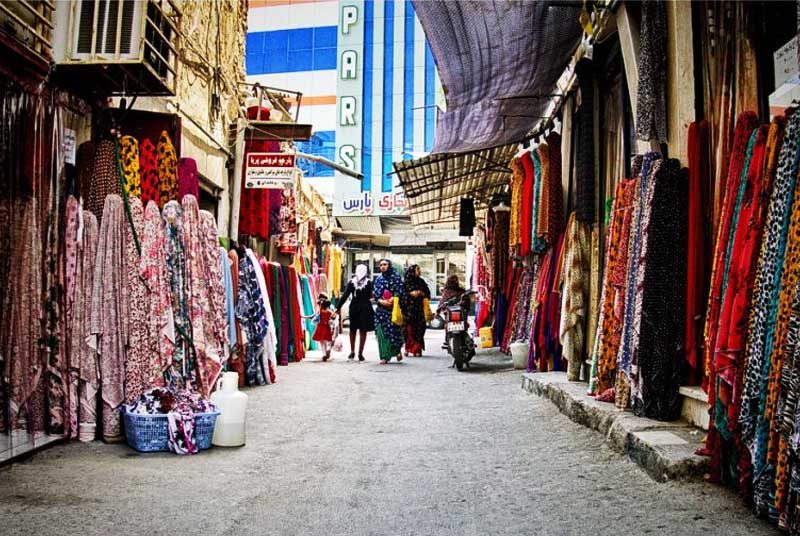 This bazaar is one of the oldest bazaars in Iran and the best places for shopping in Qeshm, which was established in 1911 and is known as the oldest bazaar in Qeshm. This bazaar is located near the city pier and for this reason, it has been active for a long time and is considered as one of the most influential poles in Qeshm trade. More than 1,000 commercial units sell wholesale and retail products, from souvenirs dedicated to the city and traditional cloths. In this bazaar, do not forget to bargain if you want to get a better price for an item.
The local people in local costumes raise awareness of the culture and habits of the area. You will find out what people wear; What they eat and how they spend their time. If you are traveling to Qeshm for tourist purposes and do not intend to shop for a specific item, visit this bazaar at least before continuing on your way. The bazaar is located right in front of the port of Qeshm.
Need a Shopping Guide in Qeshm? Read What To Buy From Qeshm? | 8 Unique Souvenirs From Qeshm
Setareh Qeshm Shopping Center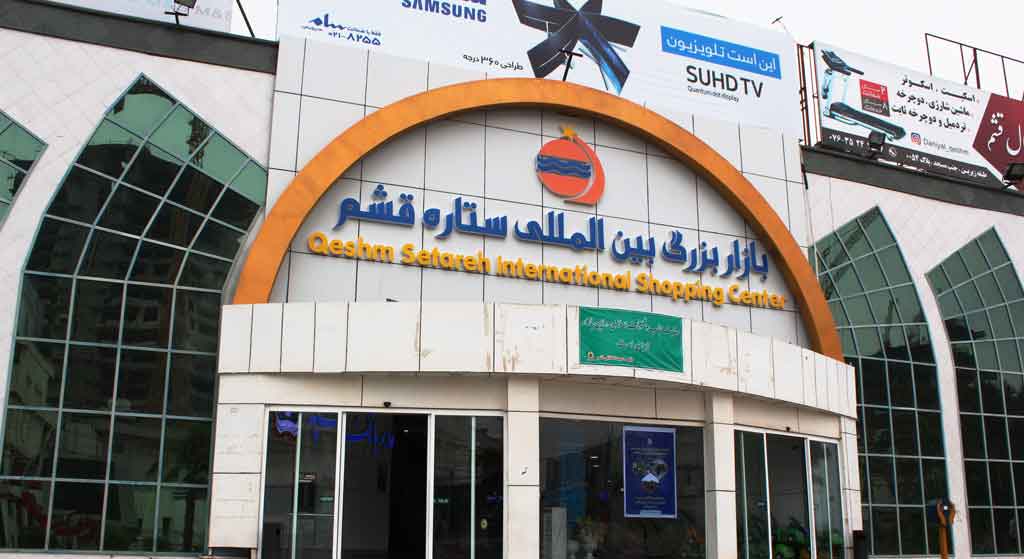 This Shopping Center is the destination of many travelers who came to the beautiful island of Qeshm with the intention of shopping. The price of goods in this Shopping Center is reasonable and the quality of products is high. It is an ideal place to buy cosmetics, perfumes, colognes, rhinestones, bags, and shoes. Of course, any kind of product you might want can be found in this mall. Setareh Qeshm Shopping Center has 3 floors and in addition to shopping malls, there are entertainment centers, cafes, and restaurants.
The relatively large Setareh Qeshm Shopping Center with 3,000 meters of infrastructure and about 700 active commercial units on three floors is one of the oldest complexes built on Qeshm Island. With 5 doors in different parts, this complex has provided access to all adjacent spaces and has made it easier to enter the market.
Qeshm Ferdowsi Bazaar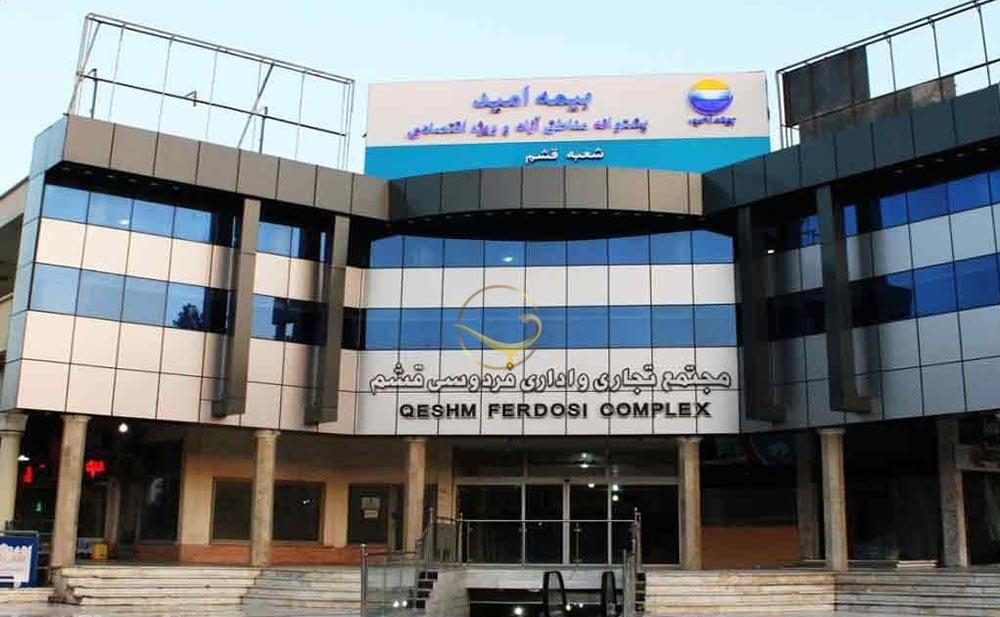 The Qeshm Ferdowsi Bazaar has been built next to Setareh Bazaar with the aim of developing and improving the quality of the buying and selling. The complex has three floors, on the first and second floors there are about 450 shops and on the third floor, there are 180 administrative and residential units.
In this complex, goods such as bicycles and rechargeable cars, all kinds of clothes, sandals, and slippers are offered. On the ground floor of the complex, a department store offers a variety of home decor and decorations directly from China. At the entrance of the establishment, a part of its residential units used to be the students' dormitory, which after a while returned to the residential and administrative situation. But, for this reason, a part of the market is still dedicated to all kinds of special services to students such as printing, duplication, and Internet cafes.
Great Persian Gulf Bazaar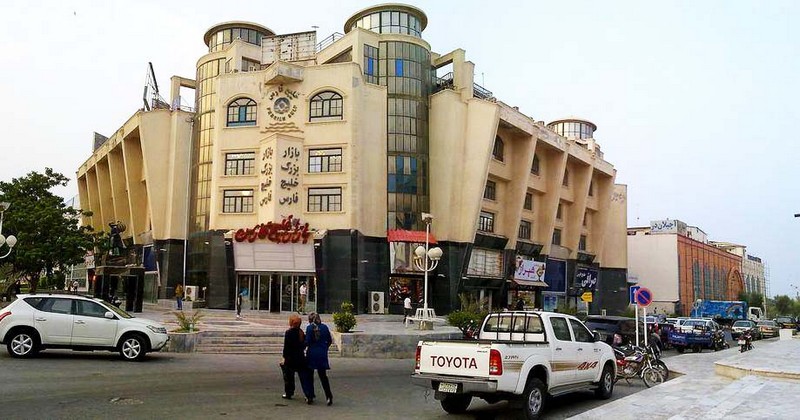 Located on the left side of the Setareh Qeshm Shopping Center, it is not very large, contrary to the name given to it, and there are a total of 80 shops on the first and second floors of the complex. The third floor includes 30 office and residential units and on the fourth floor, the Persian Gulf restaurant hosts travelers and islanders. This shopping center is a good place to buy kitchen utensils, small items, and inexpensive clothing. If you want to know about local food in Qeshm, read: Qeshm for Foodies | 10 Best Local Food in Qeshm
Qeshm Pardis Market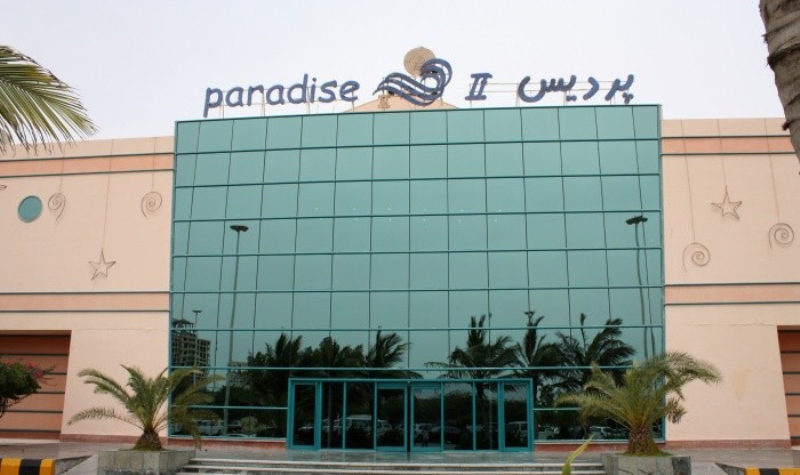 Qeshm Campus Bazaar is one of the relatively new and the best places for shopping in Qeshm, which is built right in front of the Setareh Qeshm Shopping Center. The first and second floors have about 148 commercial units and on the third and fourth floors, the Pardis Hotel and the Island Restaurant welcome travelers.
Most of the outdoor booths in this mall are dedicated to banks and credit institutions, but in the indoor booths, you can find all kinds of bags and shoes, clothing, and decorative items. In general, the ball gowns of this complex are more beautiful and elegant than other shopping centers in Qeshm. Moreover, there is a coffee shop on the ground floor for you to relax and unwind after shopping.
City Center 1 and 2 Recreational and Commercial Complex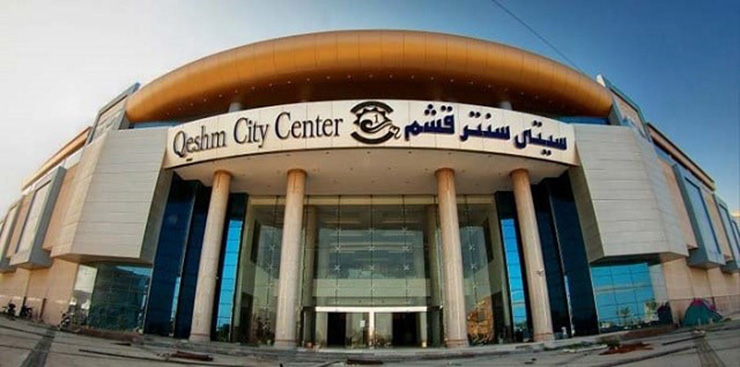 If you are looking for luxury goods and brands in Qeshm markets, City Centers are one of the best places for shopping in Qeshm. There are all kinds of luxury and functional brands in this market. You can get all kinds of items you want, including cameras, perfume, cologne, electrical appliances, etc., and the variety of items is very high. Prices are not low, but very high-quality goods can be found in this market and are worth visiting.
These two recreational and commercial complexes are of the newest shopping centers in Qeshm, which are located in two completely opposite buildings and are connected to each other by an air route. In general, this complex is currently one of the most modern and stylish markets in Qeshm, which is located relatively close to The Setareh Qeshm Shopping Center and adjacent to Darya Cinema and Olive Park. This distance from Star Shopping Center to City Center can be reached in 5 minutes by taxi and 20 minutes on foot.
Shopping Centers in Dargahan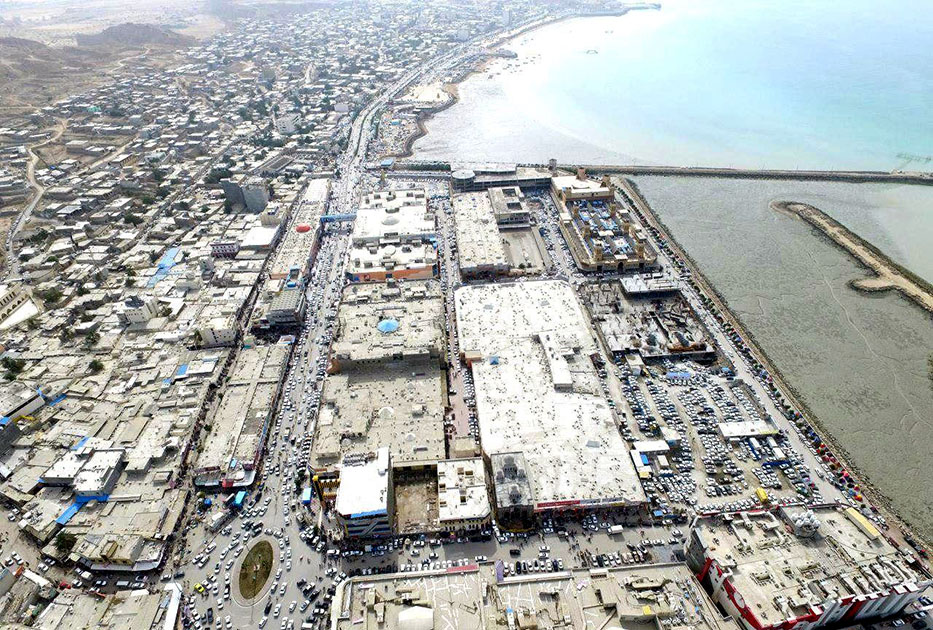 If your shopping temperament is not satisfied with the Shopping Centers in Qeshm and you would like to see more goods and find more reasonable prices, you can go to Dargahan. To go to Dargahan, you can coordinate with your hotel and use their services, or if for any reason you want to go there yourself, you can take this taxi from Barg-e Sabz Square in the old Bazaar neighborhood and reach Dargahan. This city also contains the best places for shopping in Qeshm island, below you can read about some of them:
Qeshm Dolphin Bazaar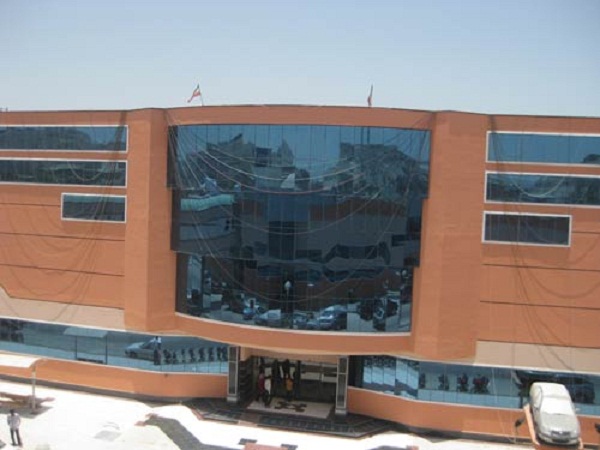 This two-story market is almost one of the best places for shopping in Qeshm island in Dargahan. On the first floor, you can find all kinds of goods such as bags and shoes, rhinestones, clothes, scarves, and shawls, etc., and buy them both wholesale and retail. On the second floor, you can find most of the clothing stores. In this complex, there are facilities such as escalators, air conditioning, restaurant, fast food, and benches for sitting and resting.
Nakhl market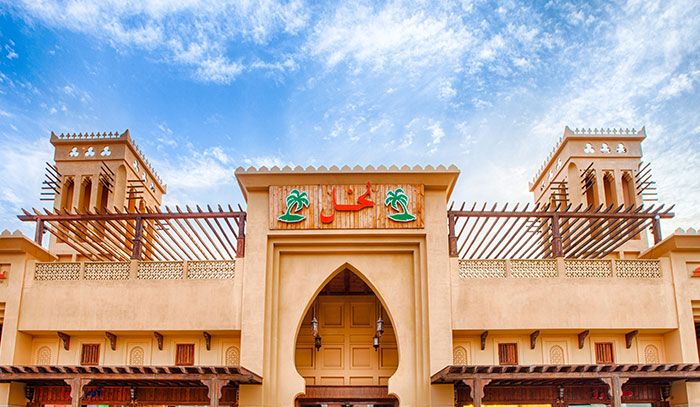 Nakhl market is one of the most beautiful markets established in Dargahan in recent years. This market shines like a jewel in this beautiful land with a completely traditional design and inspired by the architectural style of Qeshm Island. The interior and exterior design of this market is really impressive, and on the other hand, its proximity to the sea has attracted many tourists to this market. The main activity of the Nakhl market is in the area of clothing and wholesale, so it has a special order compared to other markets.
Atlas Market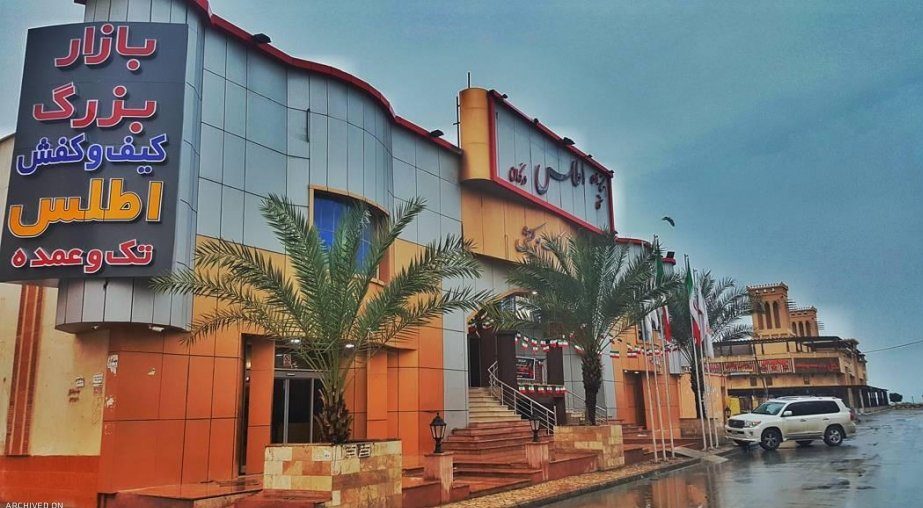 Atlas Market is one of the few shopping centers in Qeshm where you can only see bags, shoes, and luggage. Until recently, all goods were only sold in bulk in this market, but now, due to the lack of prosperity in the wholesale market and tourists visiting the market, it has also been opened to retail. The variety of materials and colors in this market gives you a wide range of options and you can buy whatever souvenir from Qeshm you desire.
Noor Market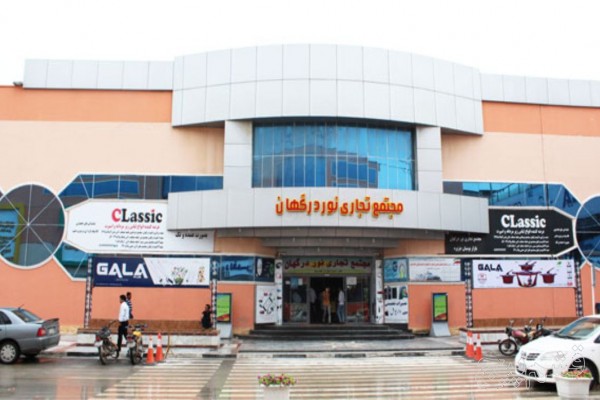 Dargahan's Noor Market is located directly opposite the Dolphin Bazaar. The difference between this market and other markets is that you can see the presence of the island's natives in this market and are able to do more local and traditional purchases. The commercial complex is connected on the second floor by an air bridge to the Dolphin Shopping Center.
Old Bazaars of Dargahan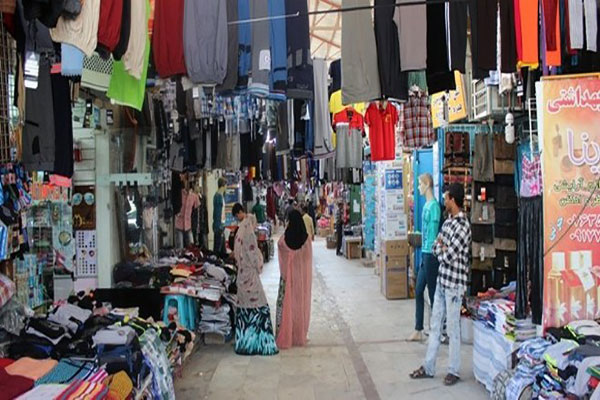 If you are planning to buy bulk goods, it is not bad to visit the old Dargahan bazaar. This market offers a variety of local and vintage goods.
If you are still not tired of sightseeing and shopping, you can visit other markets in this area such as Zomorrod Bazaar, Sadaf Bazaar, etc. and enjoy the wide and range of goods offered.