Pristine nature, rich culture, wild and marine life, proximity to other islands of the Persian Gulf, etc. are answers to 'Why visit Qeshm'.
Pristine nature, rich culture, wild and marine life, affordable accommodation, proximity to other islands of the Persian Gulf, etc. make Qeshm Island an ideal destination for any tourist. Here, we are going to introduce you to solid reasons to answer the question of 'Why visit Qeshm'.
When talking about Iran, no one usually imagines that there are islands in this country, but the reality is that there are several islands in the Persian Gulf. The largest of these is the dolphin-shaped island of Qeshm which is sometimes famous as the "Island of Seven Wonders". To this point, we are going to point out 7 unique features of this beautiful island so that you can definitely include them in your itinerary.
Mysterious Island
To give a quick answer to the question of why visit Qeshm, we have to say that Qeshm is a mysterious island. Naz island tides are unpredictable and can, therefore, affect any tourist or local. The Hara Mangrove Forest also has a similar situation. In addition, legends suggest that the stars are inhabited by genies. Other amazing scenery and attractions of this island, add on and on to the mystery and enchantment of it.
Culture and people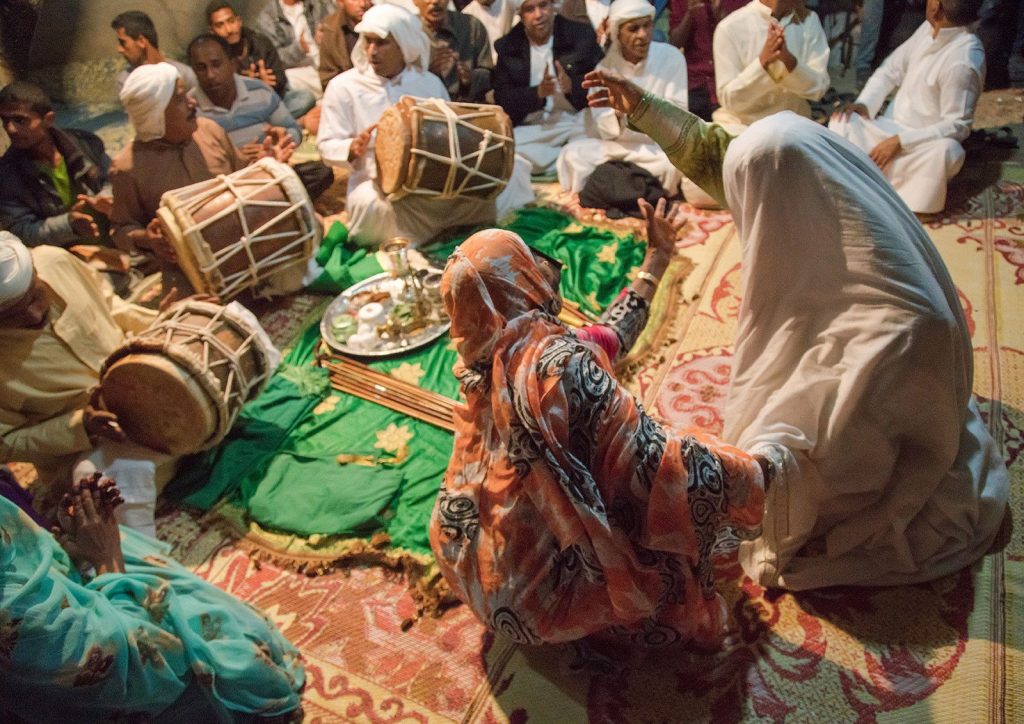 The culture of the southern parts and islands of Iran is different from other parts of the country. What attracts everyone's attention from the start is women's clothing. Most women in Qeshm use two types of masks that have no religious roots and are merely a historical tradition. One type of mask looks like a thick eyebrow and mustache, and in the past, it was used to mislead potential intruders to confuse them with men. The rectangular mask is worn in a different way, covering the whole face except for the eyes, and is a protection against wind, sand, and sunlight. You can rarely see black veils in these areas, and most women wear colorful and floral dresses.
'Bandari' music and other southern folk music are also unique and distinct from other parts of Iran. This lively, energetic music is for celebrations and weddings and is usually accompanied by a specific dance.
In addition, ethnic diversity is rippling through Iran, and this can be clearly seen on Qeshm Island. The population of which includes Arab and African-Iranians of African descent who either came to Iran centuries ago as slaves or were immigrants in Iran for employment. If this colorful culture still has not managed to convince you to travel to Qeshm, keep reading for more reasons as to Why Visit Qeshm.
Affordable With No Visa Required
Qeshm is a very inexpensive place to travel to. Some attractions are free to visit, while others require a very small fee. In general, when you visit this island, you will find that it is more affordable than many other cities in Iran, and at the same time, it offers the same spectacular and charming attractions to tourists.
One the other hand, as Qeshm is a free zone, visiting Qeshm does not require a visa and is ideal for residents of the Persian Gulf who would like to learn more about Iranian culture and hospitality.
Pristine Nature and a Cozy Refuge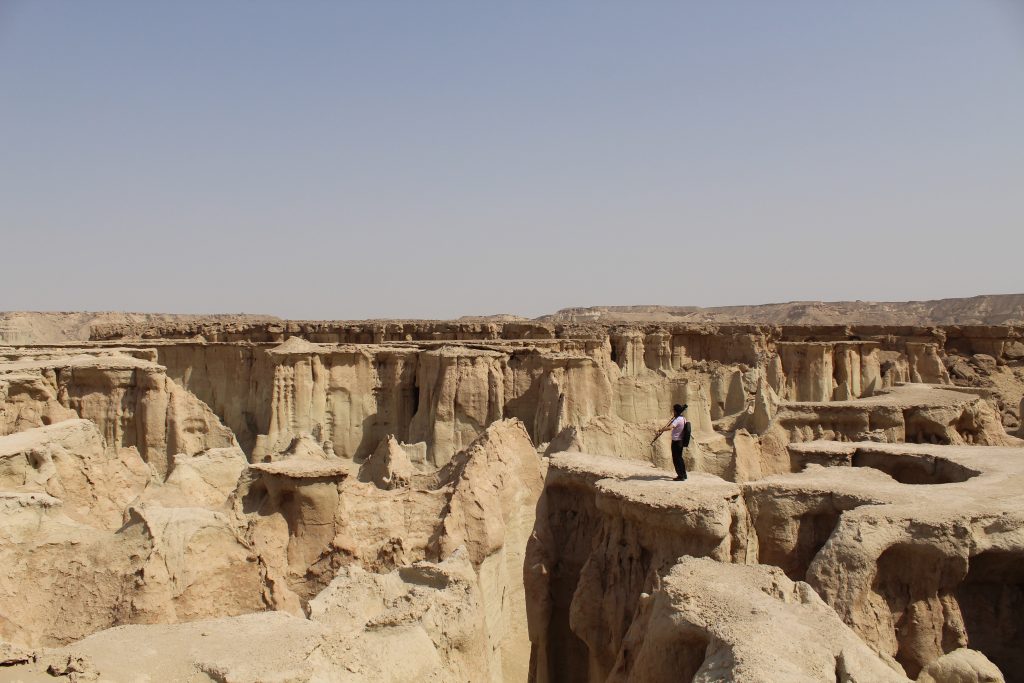 Pristine and untouched caves, valleys, forests, and narrow, passages are charming and spectacular tp any tourist. This is of course provided that they can withstand the scorching sun and the sultry weather of Qeshm Island. Qeshm is definitely a piece of paradise for nature lovers.
If you once felt the need for solitude, Qeshm could be a good option for you. If you skip the crowded shopping malls, the rest of Qeshm is so cozy that you can feel like the whole island belongs to you. You can visit the island's natural tourist attractions all by yourself, without encountering anyone else. Also, when you are sitting on the beach, you may not even see anyone except a few camels grazing and eating plants. What better reason can be the answer to why visit Qeshm?
Laft Historic Port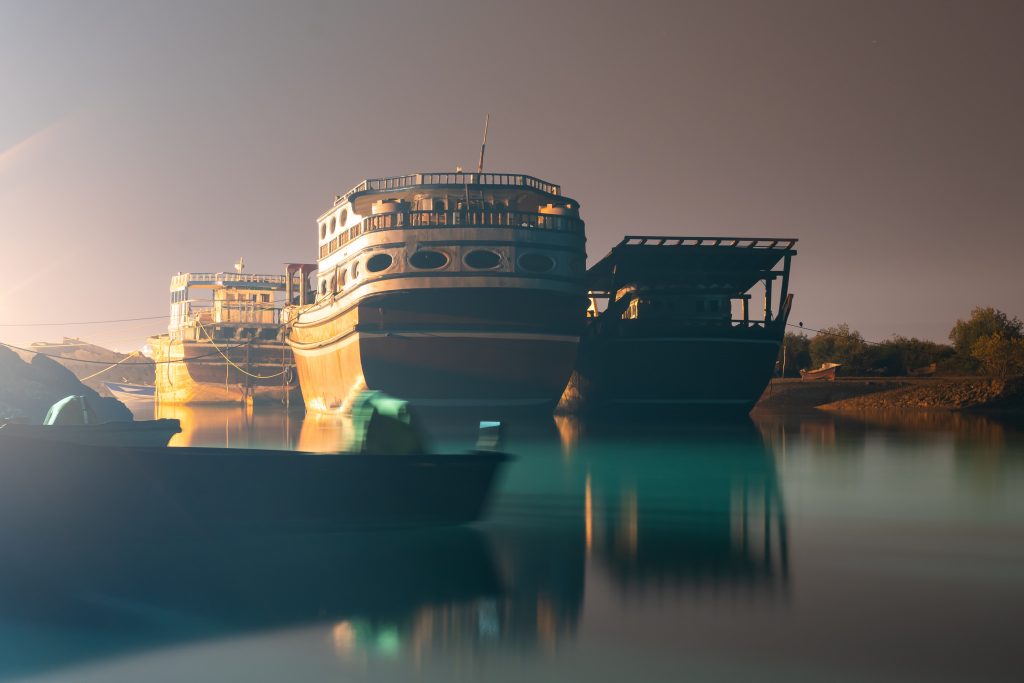 Do not miss the historic port of Laft in the northern part of Qeshm Island during your visit. This place is rightfully considered to be the port of windbreaks; traditional wells and reservoirs are other attractions in the area. You may also visit the workshop and take a look at how the craftsmen make spectacular fishing boats with a harmony of colors that would make any visitor feel like they are in an old fishing village with traditional wooden vessels.
Visit Other Islands and View Wild and Marine life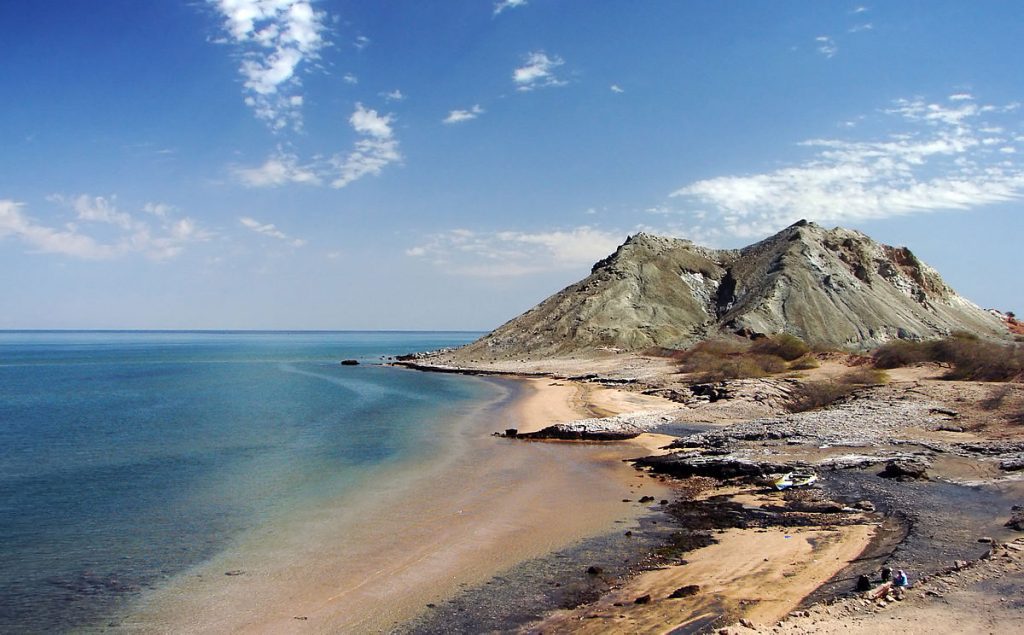 An island of 1,295 square kilometers can definitely keep you entertained, but its proximity to other islands in the Persian Gulf makes it possible to visit beautiful places such as the island of Hormuz. This is a land of amazing geographical phenomena and the most famous of which is the colorful valley. Tourists can also travel to Bandar Abbas by boat and visit this southern port of Iran.
If you go to the island early in the morning, you will probably be able to see dolphins swimming up close to your boat.
Walking around the island will also allow you to encounter deers who are digging the ground with their branches to find freshwater. The Persian Gulf is also full of colorful tropical fish and other marine life. In The Hara Mangrove Forest, you will encounter crabs, pelicans, and storks. Throughout the island, you will see the free movement of camel herds. They usually stand by the beach or kneel in the water and stare at the sea.
UNESCO Cultural Heritage and Residence in Local Villages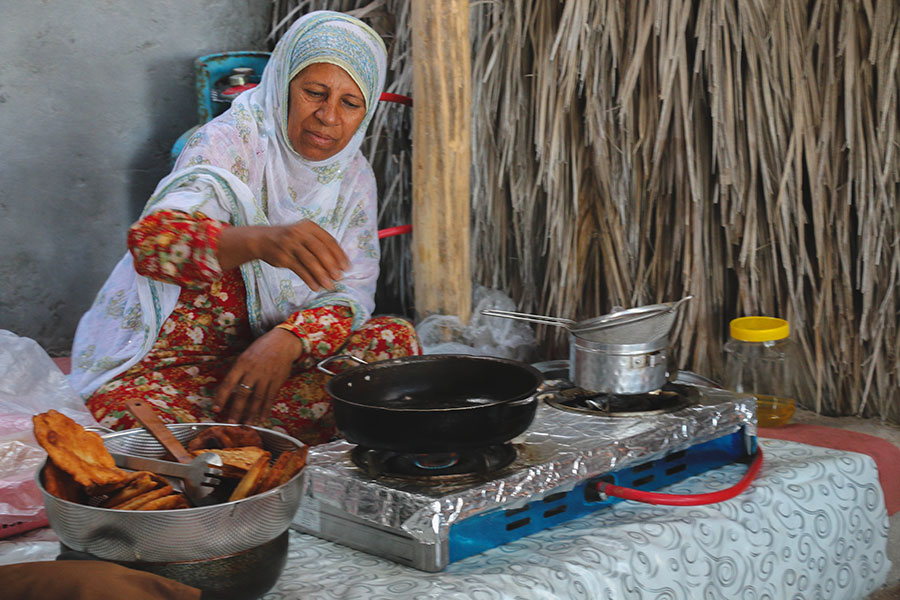 UNESCO has included the art of making wooden fishing boats (locally called 'Lenj') on its list of intangible cultural heritage. The best place to see this beautiful art is a shipyard near the village of Laft. Tourists can watch the various phases of the construction of these fishing boats and their coloring.
In addition, it is possible to rent a room with breakfast and stay in the local houses of Qeshm Island. Many of such accommodations also include day visits of island attractions. You will have a variety of choices to select from among hotels, local houses, and hostels. If you are after a local experience Parviz Lodging or Captain Amini Homestay or Lard Motel are great options; for travelers with a more hotly vibe, you can select from great hotels such as Qeshm Reyhan Hotel or Qeshm Pershia Apartment Hotel.
These were the top 7 reasons to answer your question of why visit Qeshm. Of course, the wonders of this island do not end with this list, however, you can have a clear idea of the wonders that await you in this "Island of Seven Wonders".