Many people travel to get familiar with the culture of the country or the city of destination. One of the most important components of each culture is food and gastronomy. You may not remember a country with its castles and museums but with its foods. Foods are very distinctive elements among cultures and nations. We know Chinese with steamed foods and Indians with hot foods, French are well-known for their cheese and Swiss for their chocolates.
In Iran, like any other parts of the world we have different food habits in every region, for example, people in the north eat foods made of fish, garlic, duck and fresh herbs and in the south people eat more spicy foods and dates (help the process of digestion), and as Yazd is located in the desert people eat more red meats like lamb and camel and lots of Yazdi sweets. Here I want to write about the typical Yazdi cuisines and drinks that you can't even find in every restaurant but on the table of locals.
Tas Kabab-e Shotor (camel meat stew):
as Yazd is in the desert area so many people grow camel in the deserts of this region, therefore it's common to eat camel meat. And the best food you can make with it is Tas kabab-e Shotor. This yummy food is made of camel meat, potato, and tomato which is served by rice. Silk Road restaurant is a great place to enjoy this local cuisine.
Shouli:
it's the most famous Yazdi Āsh (thick soup). It's made of spinach, dill, beetroot, lentil, and a little bit of flour, but the main ingredient which makes it tasty is the sour grape juice. Yazdi people make it almost every week and it's unlikely not to serve Shouli in family gatherings. As it's a great help for digestion, you can eat as an appetizer. Silk Road hotel and shouli shop are recommended places to taste this Yazdi Āsh.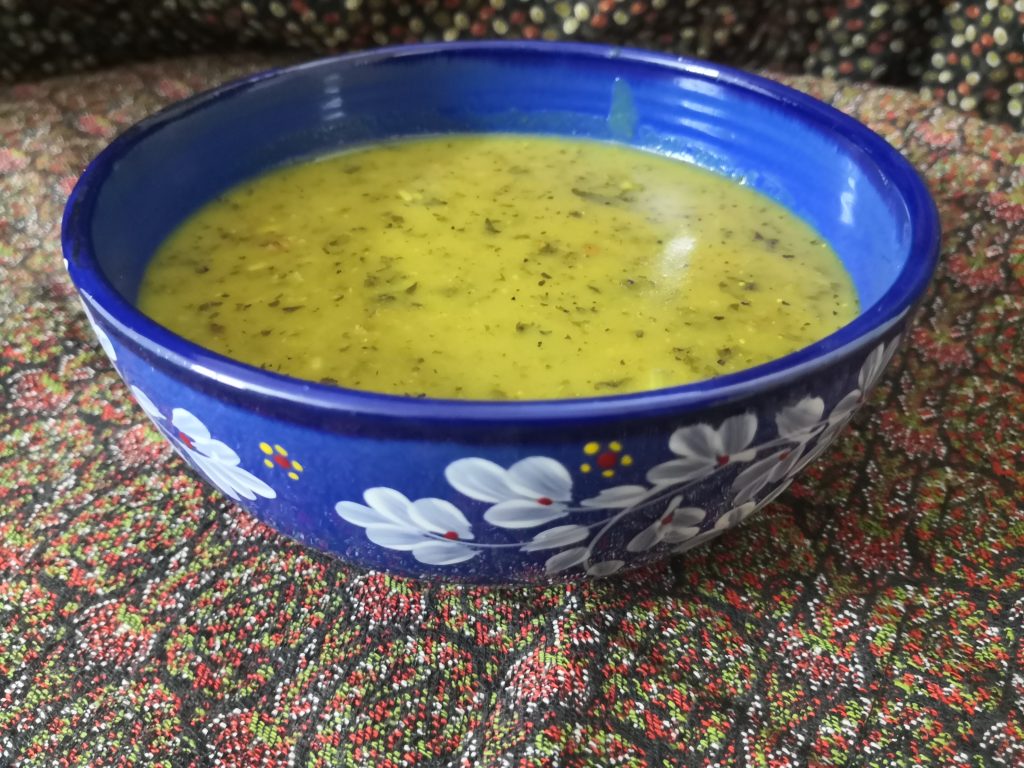 Qeymeh Yazdi stew:
maybe you see the name of Qeymeh stew in many menus in Iran. But Qeymeh Yazdi is different and you can only find it in some restaurants in Yazd. This tasty food is made of chickpea, chopped lamb or beef, dried lemon, saffron, cinnamon, and cardamom. This stew is served by rice as well. The best place to taste it in Yazd is Talar-e Yazd restaurant.
Moshtok:
dried bread is a very famous kind of bread in Yazd and you can find it in every Yazdi people's house. We don't waste the crumbs. Yazdi people use this remaining which are small pieces and mix it with cheese, tomato, onion, and a bit of water. It can be served as breakfast or snack but you can't find it in any restaurant. It's possible to find it in some hostels in the old town.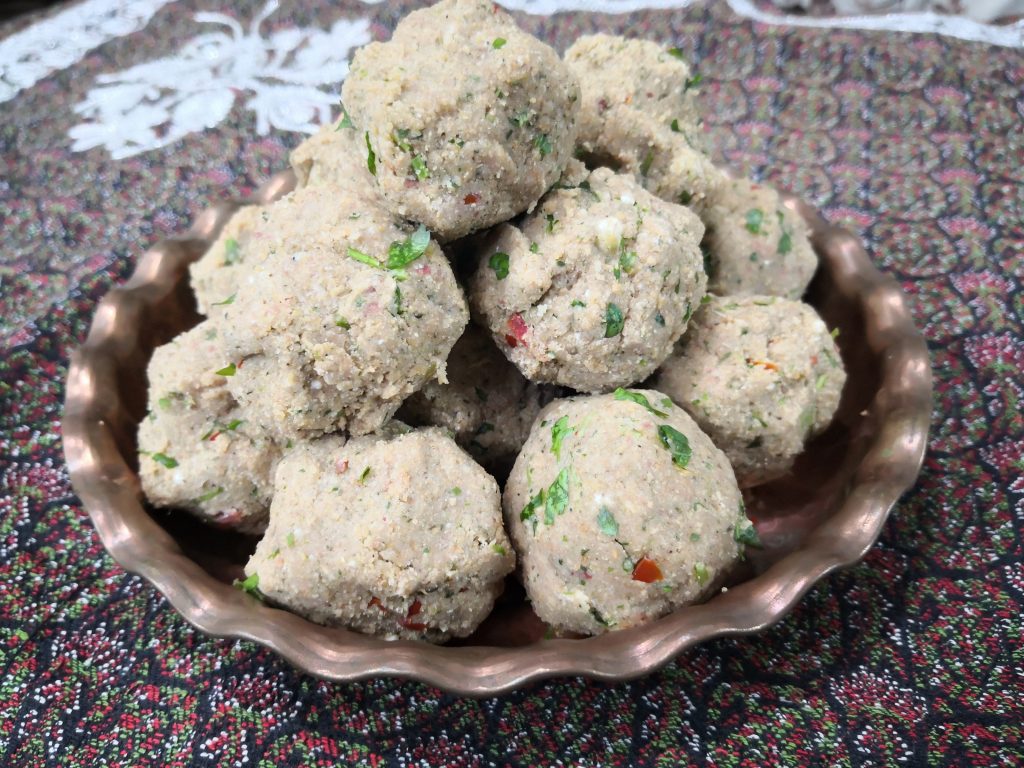 Kalleh Gipa:
it's a very typical Yazdi dish that is cooked in cold weather. First of all, we burn down the hair of lamb's head and legs, then you take the stomach of lamb and fill it with chopped or minced lamb, lentil, split pea, dried plum, and rice and sew it with the needle. You put all of them in a big pot with water and let it cook for 4-5 hours. As it has very high fat and energy it's recommended to eat this food in the early morning.
Surok:
if you want to taste a sweet and crispy snack Surok is the best choice. Making this snack has roots in our ancestors especially Zoroastrians. It's still common in some neighborhoods to make it in the anniversaries of dead people and give it to neighbors and poor people in the city. This tasty snack is made of flour which is fried in the sesame oil and decorated with pistachio powder and sugar.
Ash-e Gandom:
if you visit Yazd at the time of Imam Hossein ceremonies, you see hundreds of people gathering around tens of big pots, stirring them with long ladles. It's a bit strange but they're making Āsh-e Gandom which is made of wheat, lamb, chickpea, red bean, and cinnamon. It takes around 8 hours and after that, before sunrise, you see a long queue of people standing to get it for breakfast. It's very delicious food as it's cooked with fire.