Zandiyeh Hotel has been constructed as the pure original Iranian hotel at the heart of Shiraz (the culture & civilization capital of Iran) nearby the precious Zandiyeh monumental complex. We provide a relaxed, yet luxurious, and eye-catching environment for our guests, inspired by the original and historic architecture and culture of Shiraz. Furthermore, the marvelous Zand dynasty's Royal Palace, the brick Karim Khan citadel, the incredible glittering azure mosque with magnificent tile work, and the magnificent roofed Vakil bazaar, all are just here nearby. Looking forward to doing our best to accompany you, we provide various 24H services for our guests. Your satisfaction is our motivation.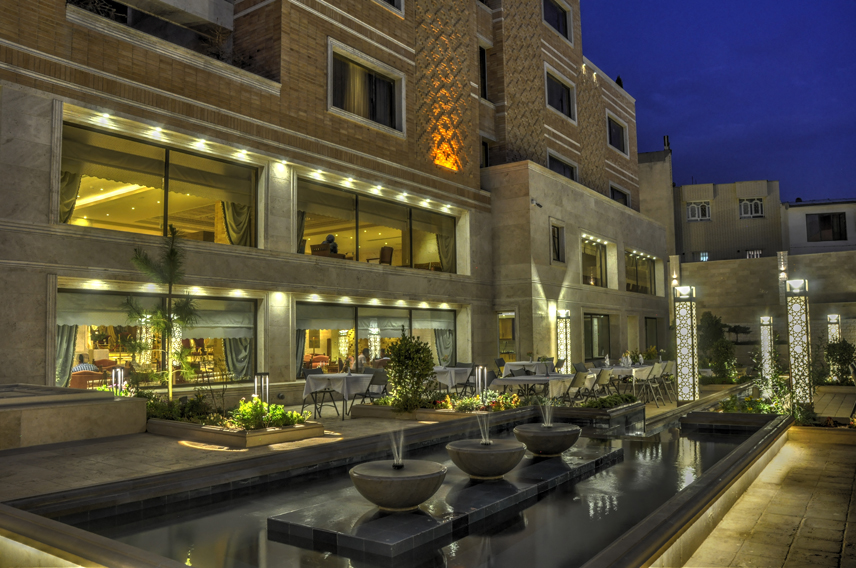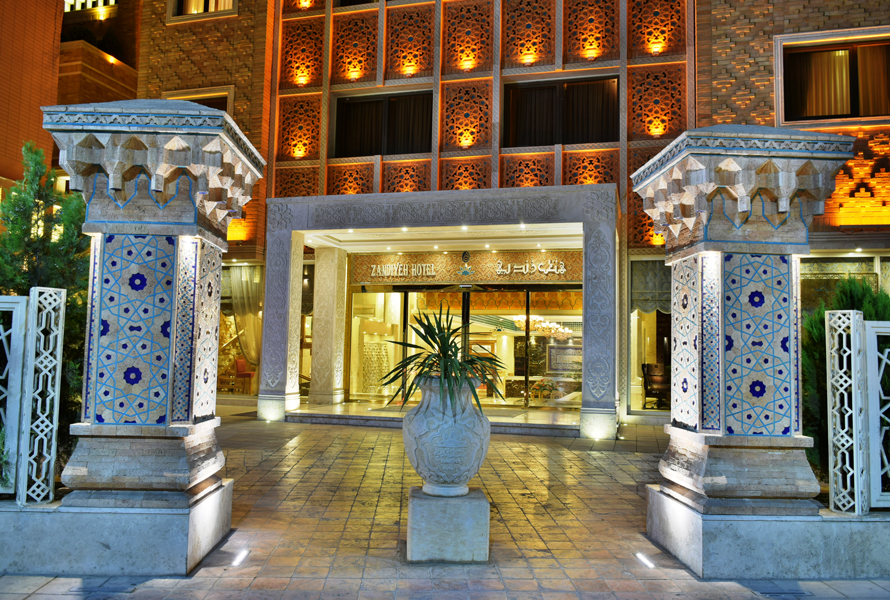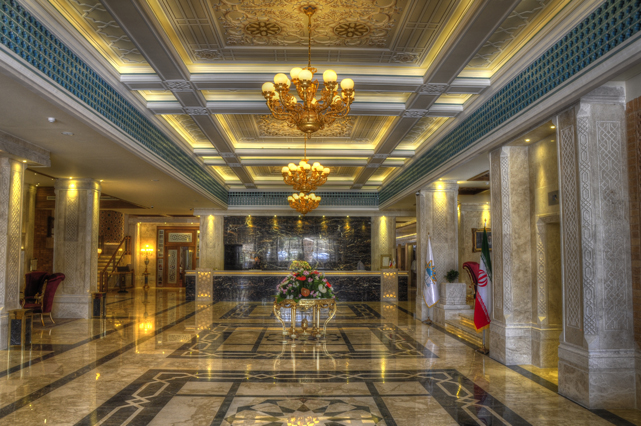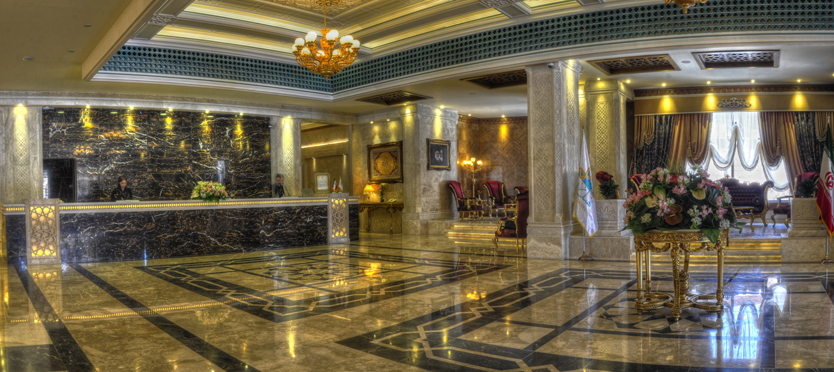 ZANDIYEH HOTEL ROOMS
DOUBLE OR TWIN ROOM – LUXURIOUS STANDARD ROOM WITH SPECIAL SERVING
Experience a memorable residence with tranquility in our luxurious standard double / twin rooms Serving mineral water, tea, and coffee, a special offering in our five-star hotels which makes even long-term residences more desirable.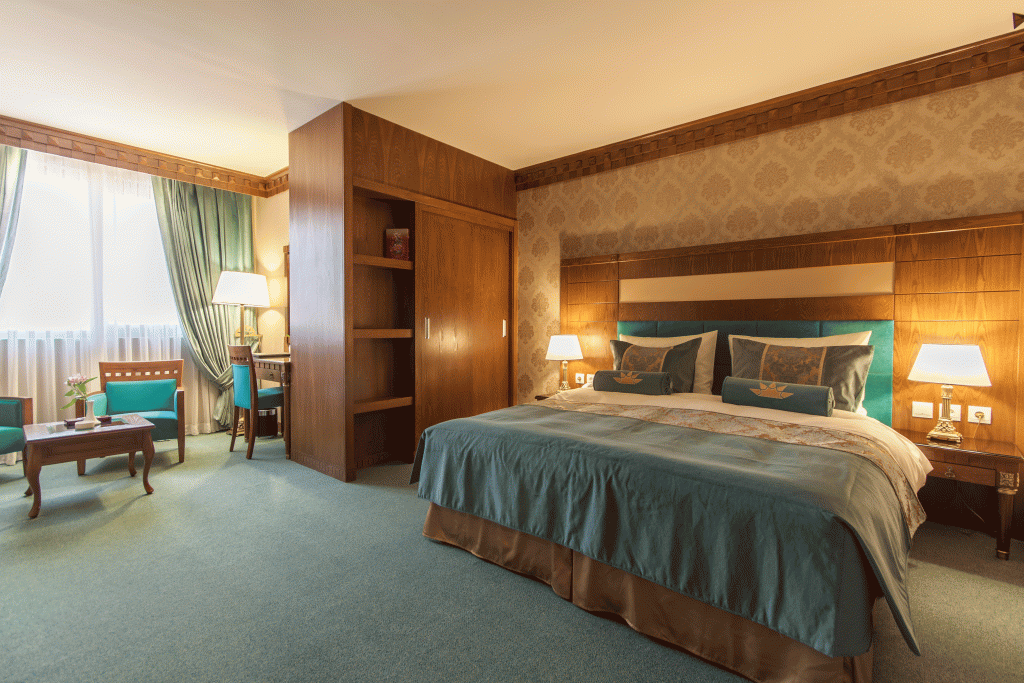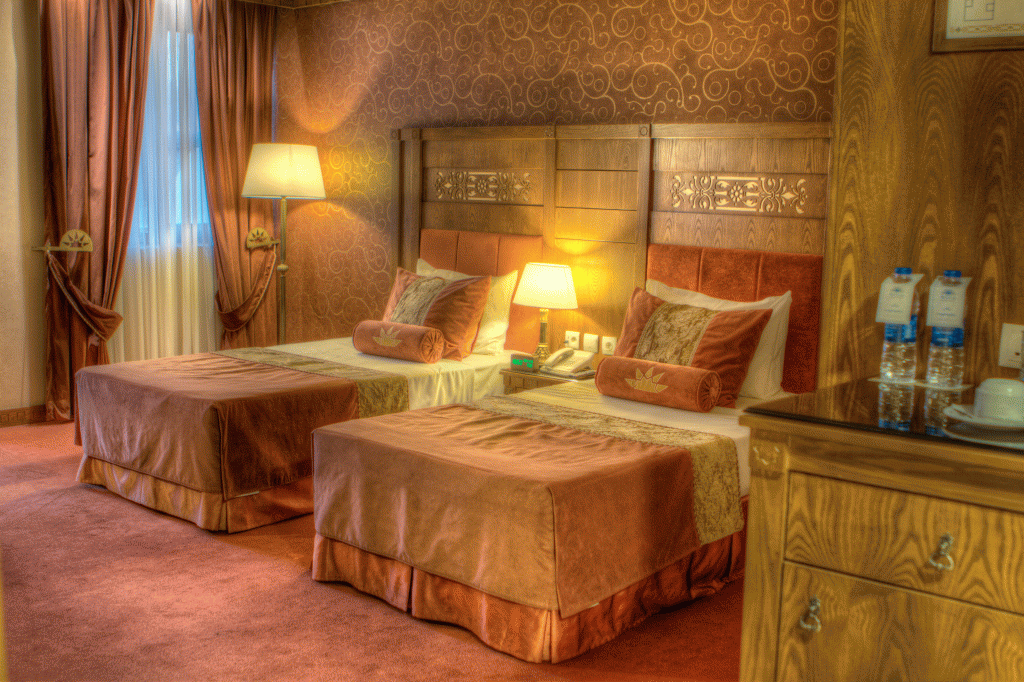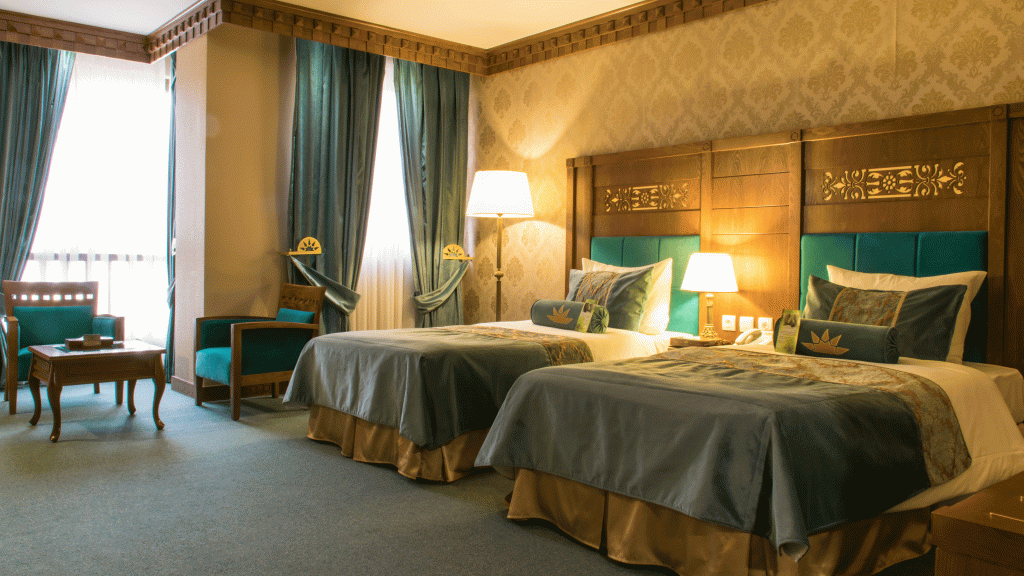 HONEYMOON SUITE – SPACIOUS ROOM WITH A SPECIAL DECORATION
Zandiyeh Hotel Honeymoon suites come with a special fruit and flowers-themed decoration, providing you a luxurious experience. The delicious taste of a honeymoon cake and some sweets creates memorable moments for the valuable guests of these suites.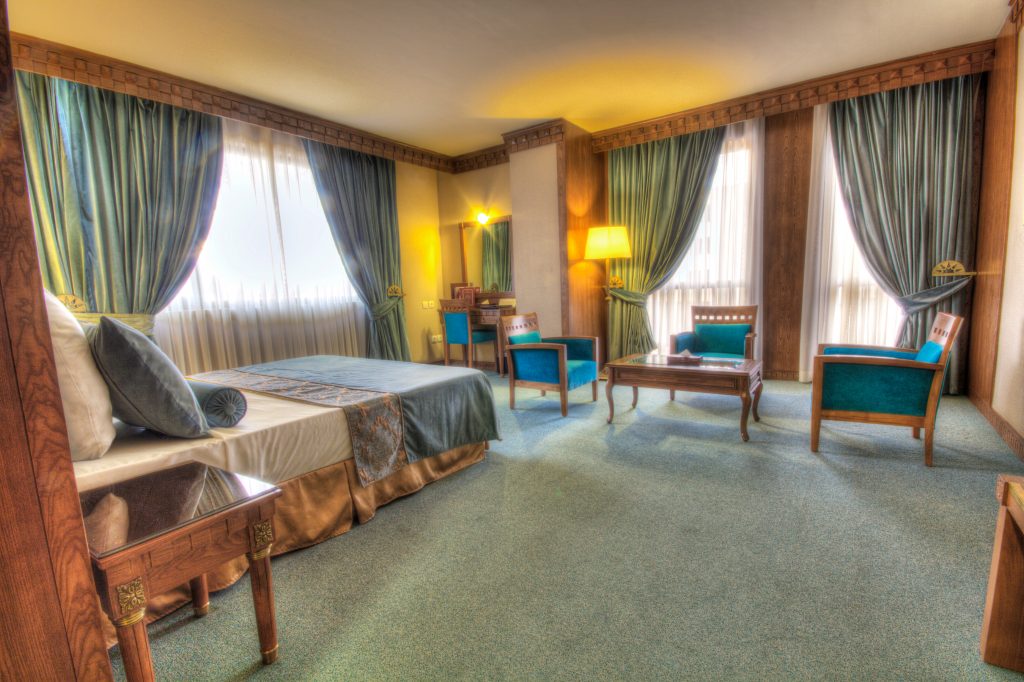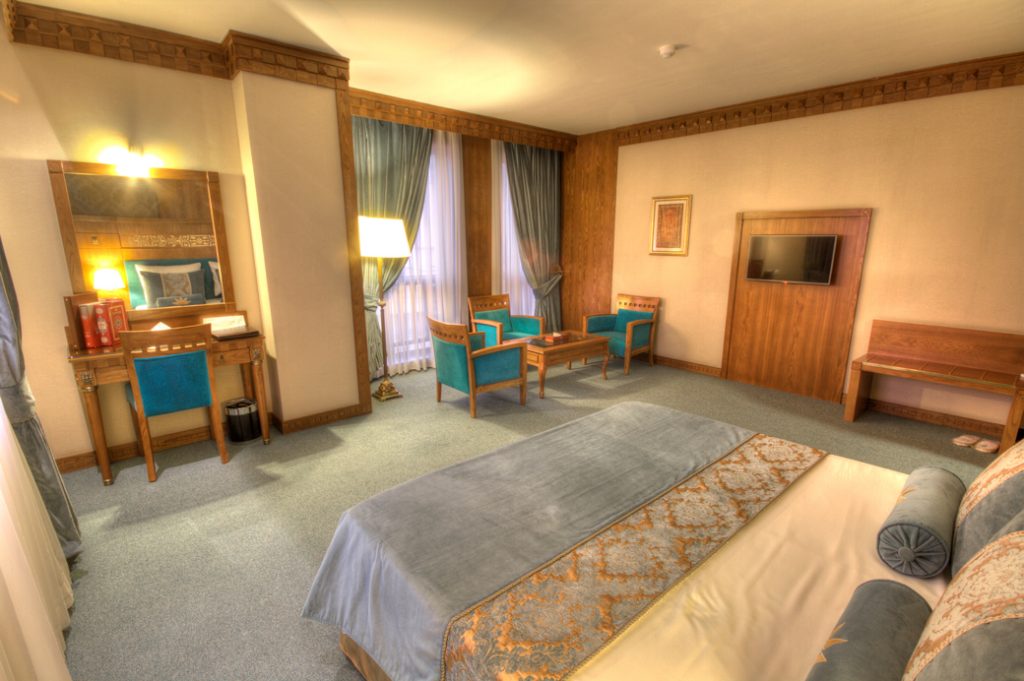 BUSINESS SUITE – MODERN ROOM SUITABLE FOR WORK
Zandiyeh hotel is an ideal choice for the residence of people here on business, satisfying all of their business needs with pleasure. The Business class suites are similar to a neat, functional, calm, and modern office room, providing a suitable place for your work activities.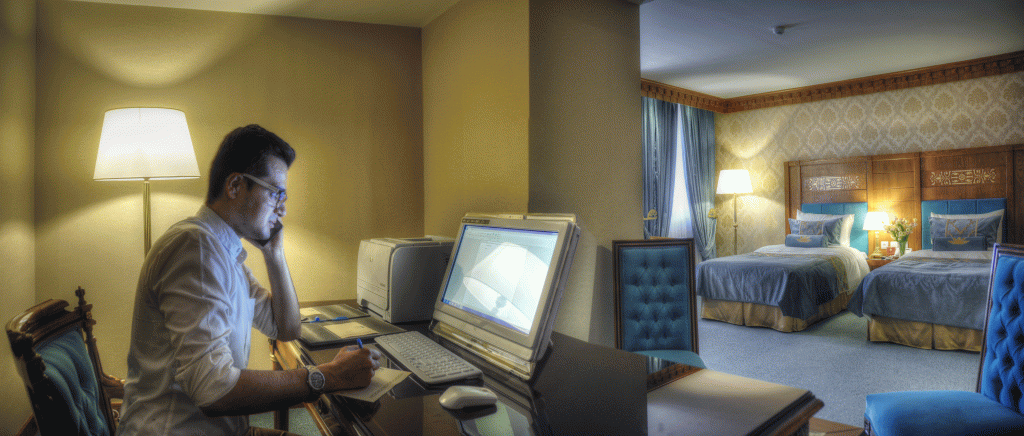 LUXURY SUITE – FULLY FURNISHED ROOM WITH A COMFORTABLE BEDROOM
The luxury suites at the Zandiyeh hotel offer the best level of comfort and ease. Enjoy the fully furnished and spacious living area with a comfortable bedroom that elevates the in-room experience during your residence.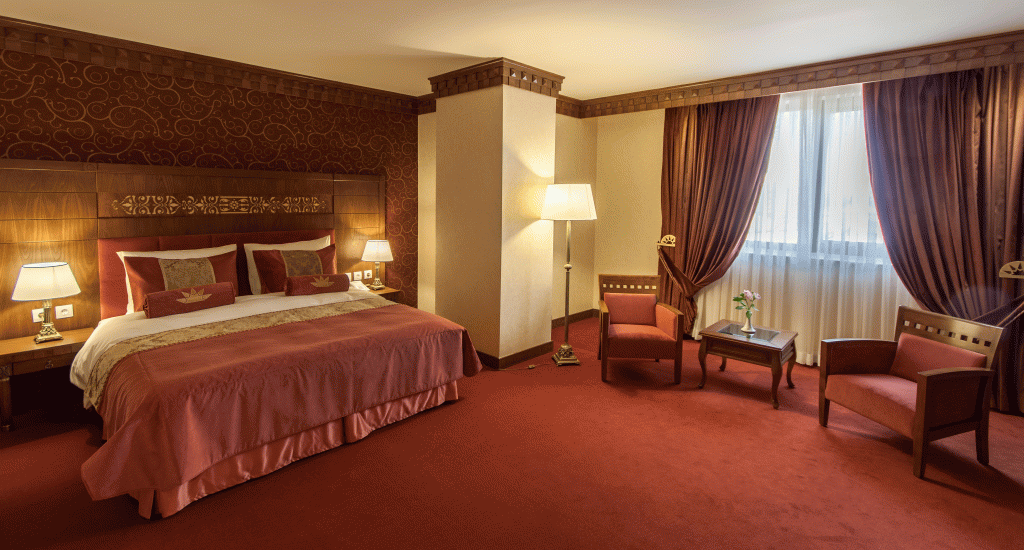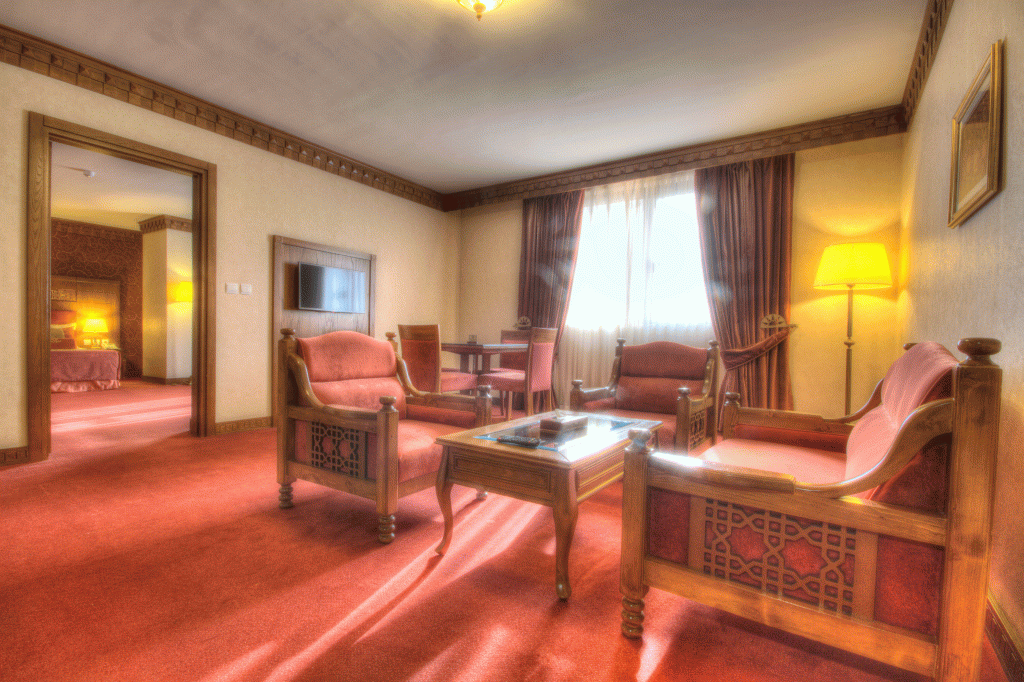 ROYAL ZANDIYEH SUITE – A MAGNIFICENT ROOM WITH AN INCREDIBLE VIEW
The royal Zandiyeh suite is placed in a magnificent environment with modern furniture, unique decoration, and a special balcony decorated by beautiful natural flowers and green plants which gives you an incredible view over the Baba Koohi hill to the north and the Karim Khan citadel to the east.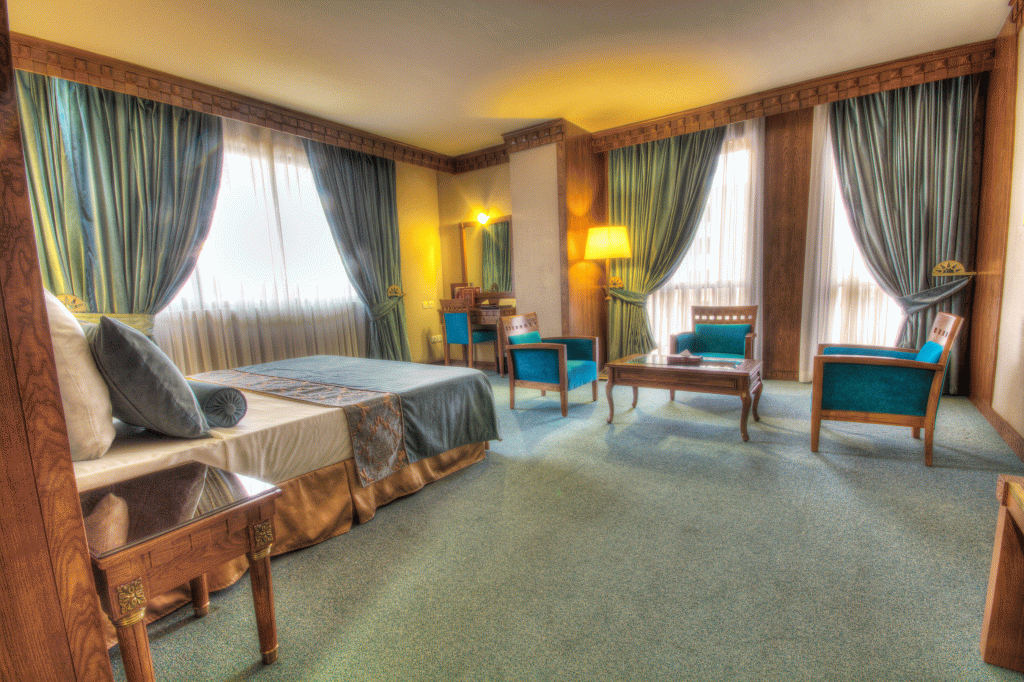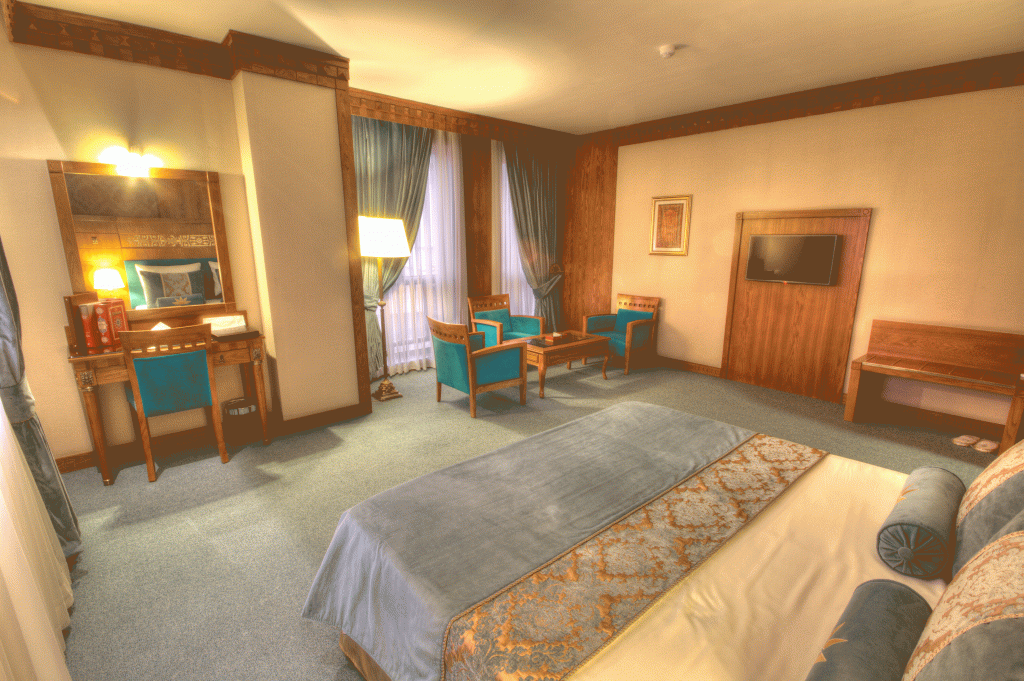 ZANDIYEH HOTEL RESTAURANTS
TRADITIONAL RESTAURANT WITH PERSIAN DISHES
Negarestan, a traditional restaurant with a beautiful design and a magnificent wall painting Inspired by Persian culture, revives memories of the past for our guests and satisfies different tastes. Make sure to try our Persian dishes.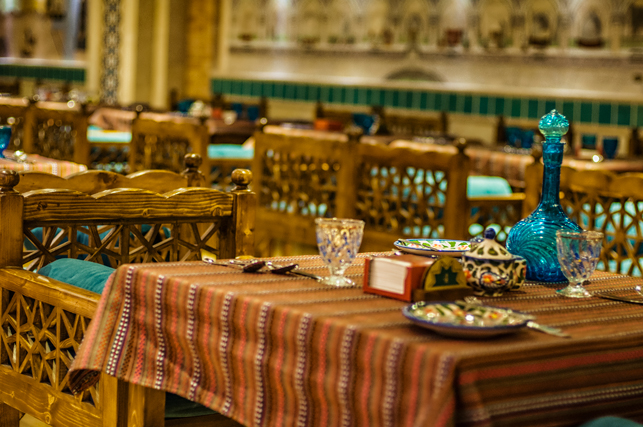 CLASSICAL RESTAURANT WITH A VARIETY OF INTERNATIONAL FOODS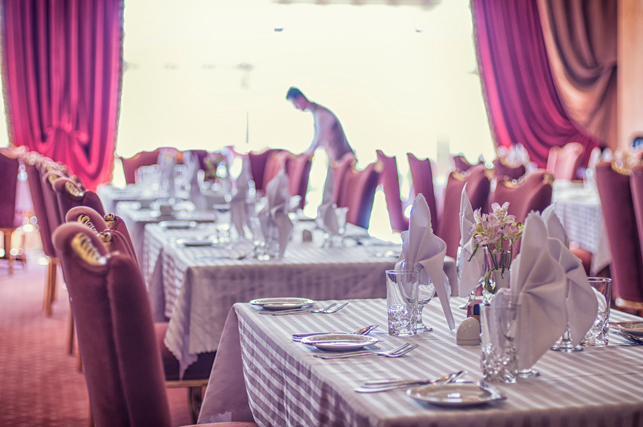 The classical restaurant complies with superb service standards and offers a variety of international foods satisfying our diverse guests' tastes. This is the best choice for those who care for an elegant service.
ZANDIYEH HOTEL LOBBY LOUNGE & COFFEE SHOP
Besides the sheer beauty of Zandiyeh hotel's lobby, it's a place always ready to welcome our guests by serving traditional and classical drinks as a sign of hospitality. Our Hotel's coffee shop will be at your service by providing a special menu for diverse tastes from all over the world.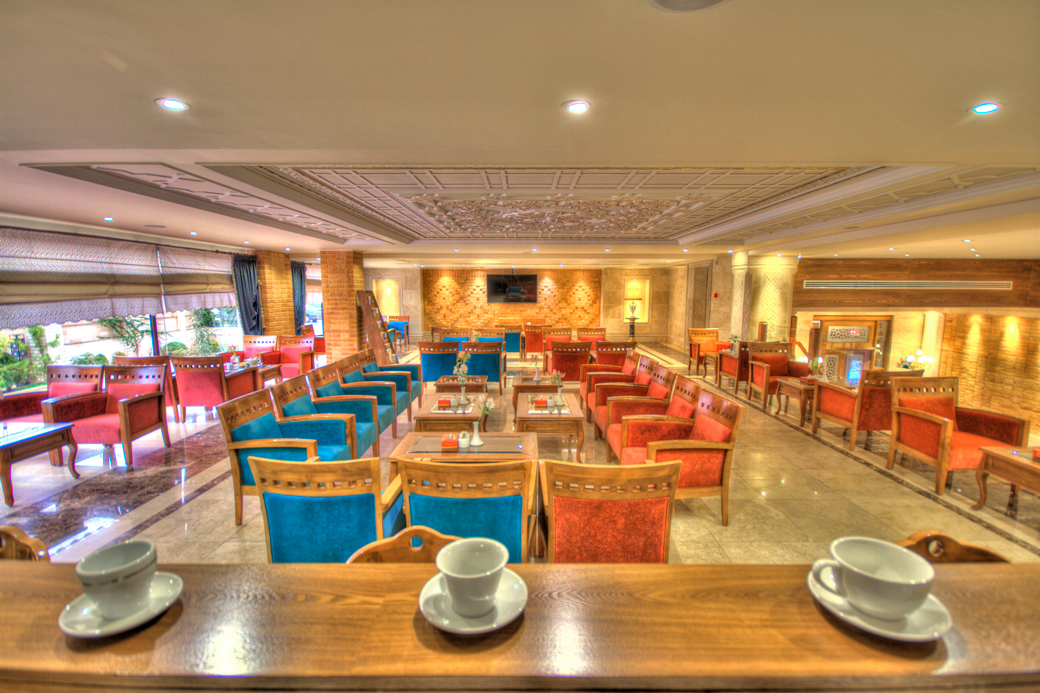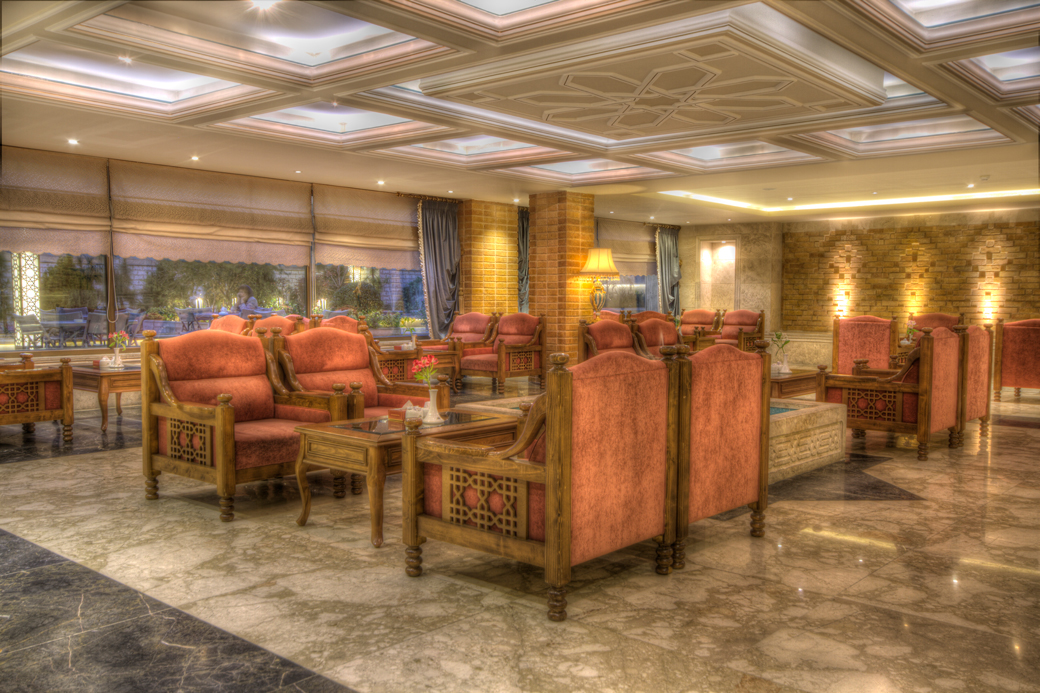 ZANDIYEH HOTEL CONFERENCE HALL
Golestan & Boostan Hall with the capacities of 150 to 180 people has the capability to serve as the venue for running seminars, meetings, ceremonies, and workshops by using a multifunctional advanced sound & video system.
For booking conference rooms and halls, please email us: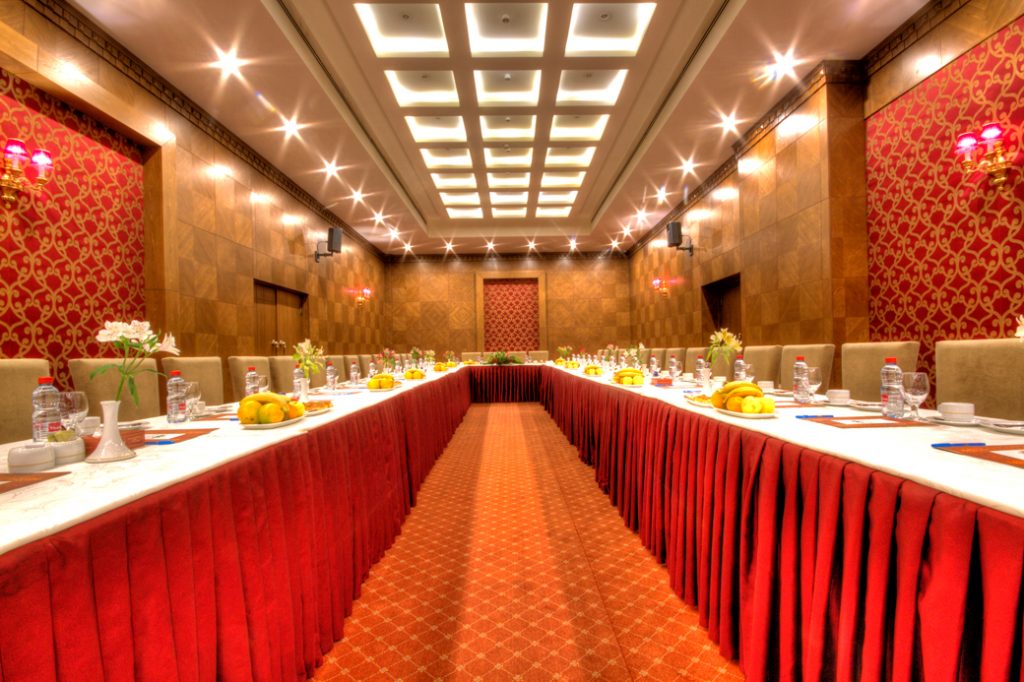 ZANDIYEH HOTEL SPORT COMPLEX & IRANINAN BATH
Persian traditional bath
Our traditional Iranian bath has fascinating architecture and it's a special place for those who like to try the traditional Iranian way of taking a bath and making their body and soul clean & fresh. You will also have the possibility to become familiar with the old Persian customs or ceremonies that used to be executed in the bath such as; Hana Bandan, Bride/Groom bath, Child Delivering bath, New Born Baby bath, and other ethnic Persian customs and ceremonies.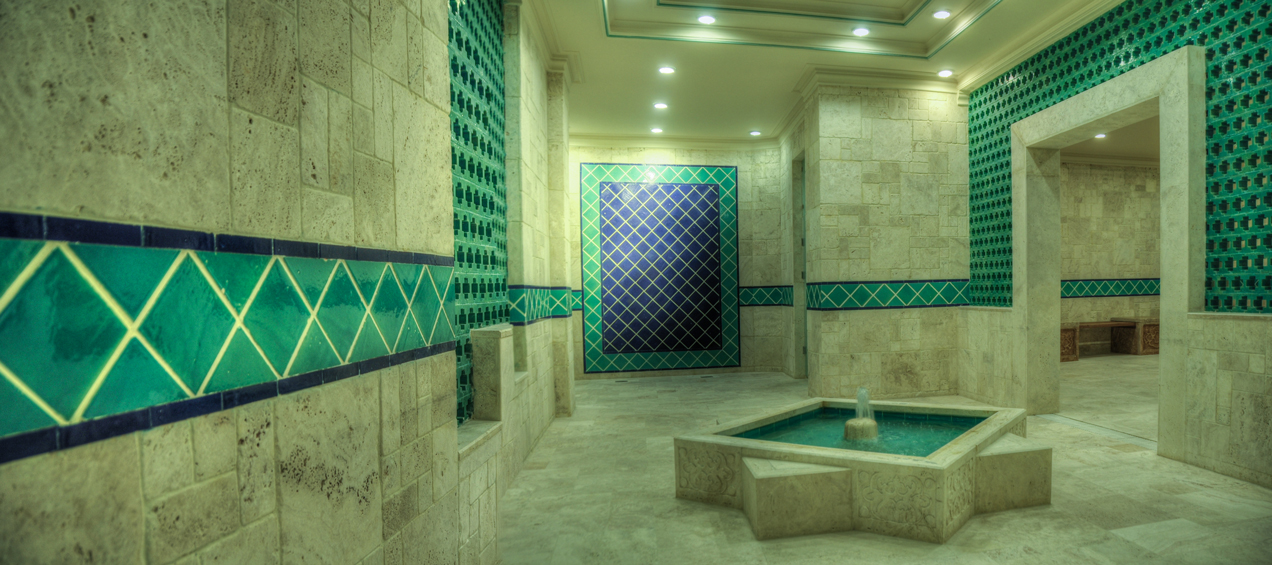 Health club
Our health club including a sauna, pool, Jacuzzi, gym and a café strive to provide happy and healthy moments for every single guest.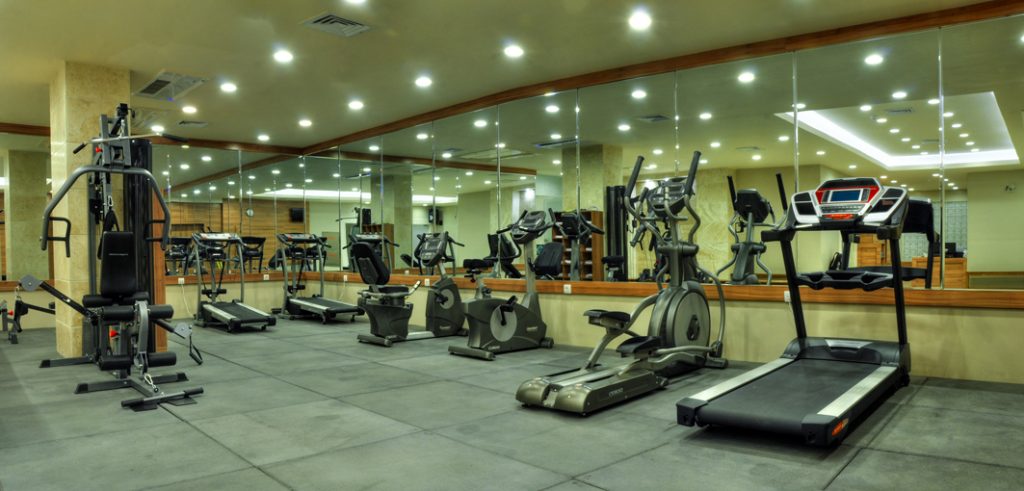 Handicrafts Gallery
If you are a big fan of handicrafts, Zandiyeh hotel has just the right place for you. The shopping center located at our hotel is a handicrafts lover's paradise, ready to present original Shiraz inlaid polychrome tiles, enamels, and other original Shiraz handicrafts, so don't hesitate to visit.
Gusto Jewelry Gallery
Presents to you the modern, elegant and innovative Goldsmithing styles with the combination of gold and precious gems. Gusto jewelry gallery can be found at the mini Bazar of the hotel easily, it also is capable of taking orders with customized designs (chiseling letters or numbers, making gift coins, rings, bracelets, and more!) to your desires.
Help & services center
Simply by pressing a key on the phone's dial pad which is placed in each room, you will reach the front office desk which is fully equipped, and also our service center is at your service 24/7 as well. Service team attendants will take all of your requests and direct them to the designated section, fulfilling them in no time.
Services you might like:
1) In-room dining
2) In-room dining delivery and table pickup
3) Bathing amenities delivery
4) Refreshment center
5) In-depth information about the hotel, the city, and the surrounding area.
6) Luggage pickup and delivery (arrival & departure)
7) Item delivery & retrieval for our guests
8) Shoe polishing station
9) In-room Wi-Fi service
10) Maintenance services
11) Transportation services