When is the best time to visit Iran? Considering Iran's four-season weather, the answer depends on your preferences. You may have heard that Iran is a four-season country, which means you can find various activities from skiing to sunbathing in different parts of the country each time of year. However, if you wish to visit a particular city, it's a good idea to check out its weather beforehand. On top of that, some specific dates are better for visiting some cities. In this article, we discuss the best times to see different parts of Iran.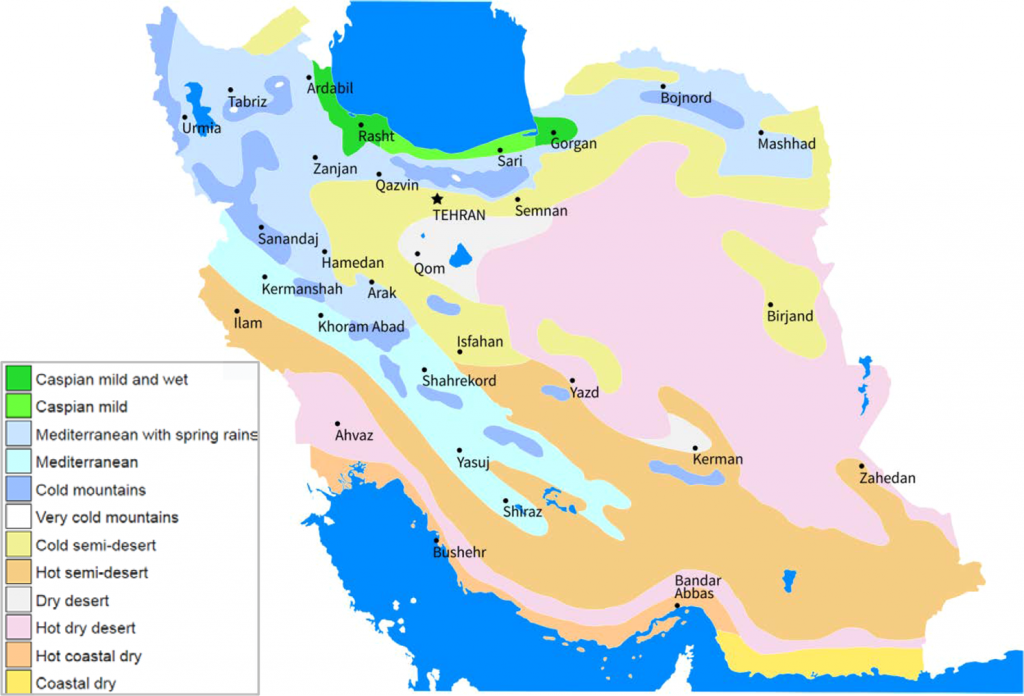 How's the weather all over Iran?
To find out when is the best time to visit Iran, it's better to have a brief knowledge about Iran's climate. As we move from north to south, the weather gets warmer. For example, some northern cities such as Ardebil and Tabriz might experience snowy days any time of the year. In contrast, the southern cities such as Bandar Abbas or Shiraz may not experience snow in years! Moreover, the country's western parts, including cities like Kermanshah, have colder weather than eastern regions such as Mashhad. Having the Caspian Sea in the North and Oman Sea and the Persian Gulf in the south causes a humid climate in the nearby cities.

Best parts of Iran to visit during spring:
In spring and fall, most cities have mild weather. We can claim that during March, most parts of the country have delightful weather. On top of that, Iranian new year's coincides first days of spring, promoting recreational activities in some cities. On the other hand, some sites are significantly crowded during the Nowruz holidays, which some might consider a con. You could have a delightful time in all parts of Iran during spring. Visiting southern regions, such as Kish Island, Fars Province, Hormuz Island, and the Persian Gulf is a good idea.
Considering the Nowruz holidays taking part in the first days of spring is the best time to visit Iran's most significant touristic cities, such as Isfahan, Yazd, and Kashan, promoting your experience of touring historical sites with some special offers.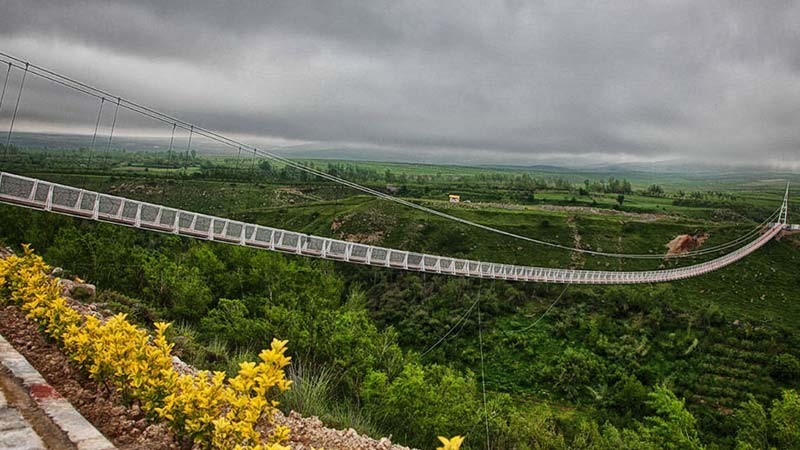 Summer, the Best Time to Visit Iran's Western parts:
While most parts of the country experience mild to extremely hot weather, most western parts have mild to cold weather during summer. It is also probable to experience snow in some cities, such as Ardebil. So, if you plan to visit cities, such as Tabriz, Urmia, Ardebil, Kurdistan, and Kermanshah, we suggest you visit them during summer.
Since there aren't any waters in western Iran, if you are a fan of water sports and recreational water activities during summer, you'd better travel to the North or the South. However, you'll be experiencing a very humid climate.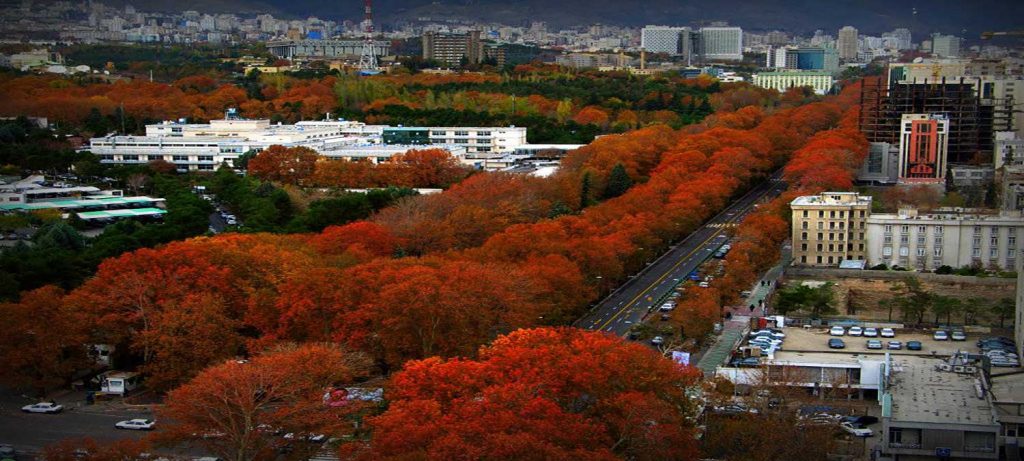 Fall, a great time to visit central Iran:
As in spring, during fall, most parts of Iran have delightful weather. You can enjoy the scenic view of trees with colorful leaves in most cities. It is a great time to enjoy long walks under the colorful trees of Tehran while dried leaves are crackling under your feet. While some places may undergo cold and snowy climates during the fall, most central cities, such as Tehran, Isfahan, Yazd, and Kashan, would be an excellent target to visit weather wisely.
In the second half of the fall, many southern cities are too experiencing mild weather, making it a great time to visit them.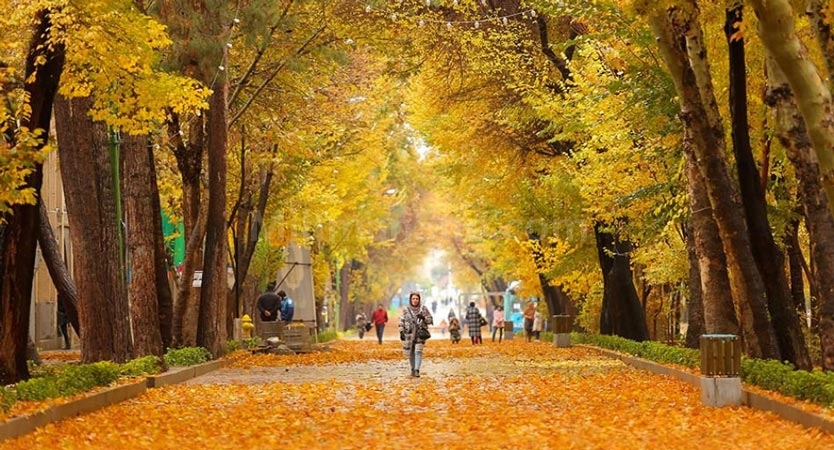 The Best Time to Visit Iran's Southern Parts is in Winter:
During winter, when many parts of the country are covered in snow, and it is cold in some parts, you can enjoy sunbathing in the southern islands of Iran. While some people would love to go skiing in the north, many others find it relaxing to experience summer hotness in the middle of the winter by traveling to the south of Iran. So, if you are traveling to Iran in the winter and you get tired of the cold and snow, pack some light clothes and take a trip to the south to feel the summer!
On top of that, since other times of the year, the weather gets much more humid and hot in those parts, many Iranians themselves prefer visiting southern parts in the winter. Kish, Qeshm, Shiraz, Bandarabbas, Hormoz Island, and other southern cities would make great travel destinations in Iran in the cold seasons.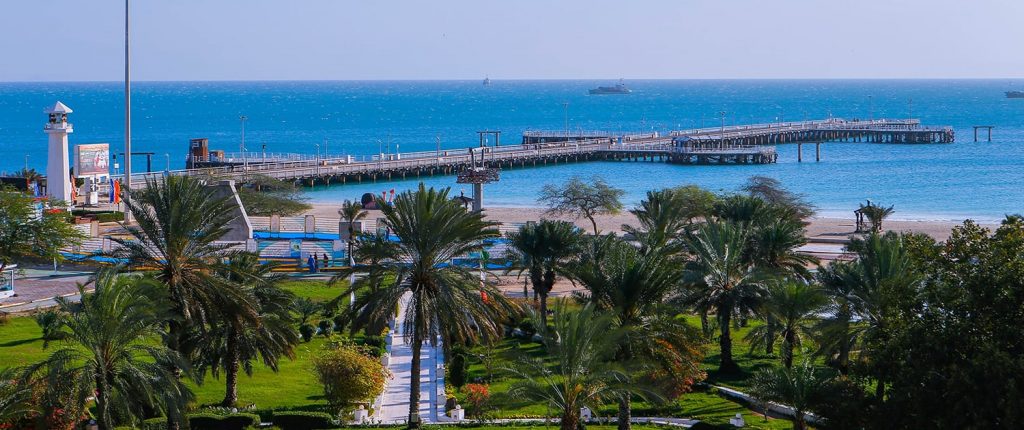 Conclusion:
Iran is a four-season country which means you can do both skiing and sunbathing any time by taking a 2-hour flight. Therefore the best time of visiting Iran depends totally on you and your preferences. However, having a handful of information about the weather and occasional holidays and festivals would help you decide better. Overall, you can usually expect warm and sunny weather in the country's southern parts, rainy weather in the north, and cooler temperatures in the western and central parts.