As you know, the issuance of Iran tourist visas has been blocked for about a year according to the Coronavirus disease (COVID-19) pandemic. The Tourism Organization of Iran intends to resume tourism activities that need the consent of the Ministry of Health. To this end, meetings have been held in recent weeks to announce action to reopen.
The latest breaking news on Iran Tourist Visa 2021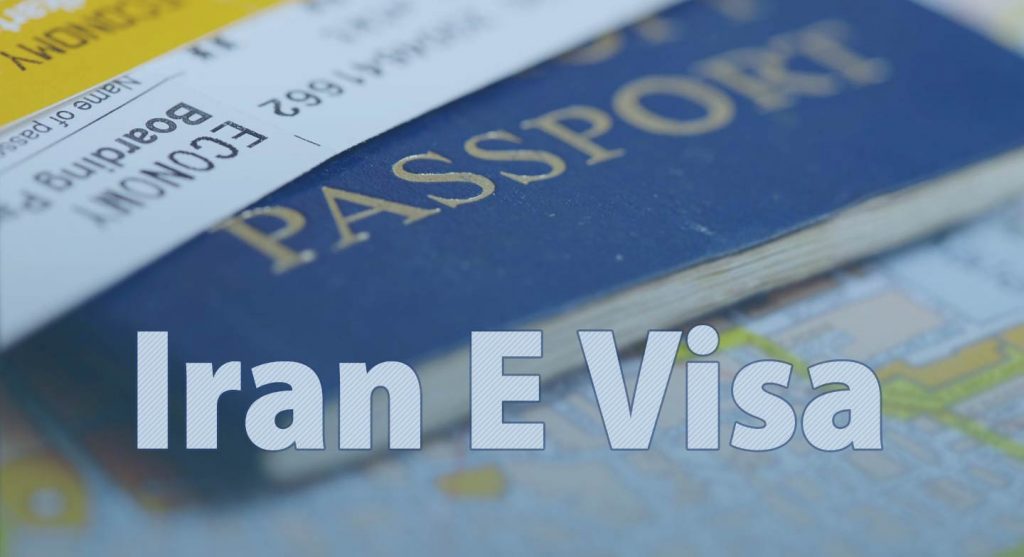 [UPDATED 20th OCTOBER 2021]
According to the Minister of Cultural Heritage, Tourism, and Handicrafts "Ezzatollah Zarghami", Iran will resume issuing tourist visas from October 23rd, after around a 20-months ban on entry into the country for foreign travelers.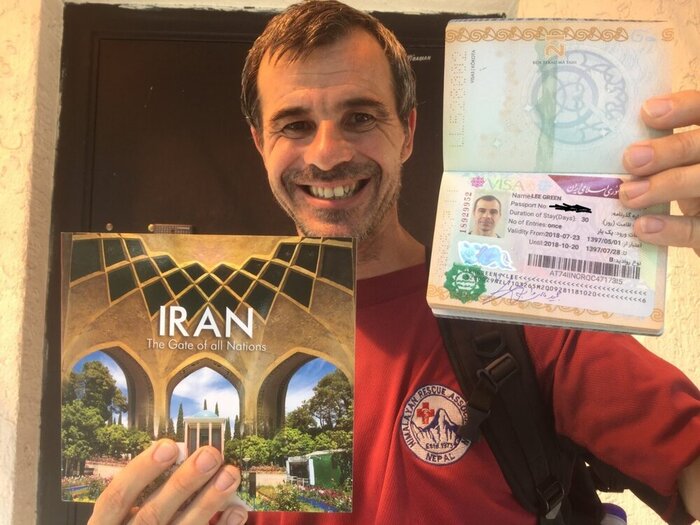 [UPDATED JULY 2021]
Based on initial agreements with the Iran Ministry of Foreign Affairs, the Ministry of Health, and the deputy tourism minister the good news is on the way. The necessary investigations are carried out to reopen the Iran borders to international travelers for the first time during the COVID-19 for tourists. Read more…
According to initial decisions, the date of this reopening and applying for an Iran Tourist Visa is the first week of July 2021. APPLY NOW for Iran Tourist Visa
The issue of reopening has also been raised in recent months but has been postponed at the discretion of the Ministry of Health. The reason for the delay in reopening in recent months can be attributed to the prevalence of Indian and British COVID-19.
To make the final decision, meetings will be held with the Ministry of Health of Iran. According to the Iranian Ministry of Health, protocols will be developed before reopening. The focus of these protocols will be on the health of tourists and Iranians versus COVID-19.
Iran's tourism policies during the COVID-19 pandemic
Iran intends to use the capacities of the Tokyo Olympics (Japan) and the Dubai Expo (UAE) to introduce Iran to tourists in order to resume tourism activities during the COVID-19.
In addition to this international action, allowing tourists to enter during the pandemic requires significant infrastructure. For example, we can mention the preparation of cities that are the main destination of foreign tourists to Iran. These cities include Tehran (the capital of Iran), Isfahan, Shiraz, and Tabriz. Iran intends to further evaluate health protocols to protect tourists and citizens from the spread of COVID-19.
COVID-19 restrictions in Iran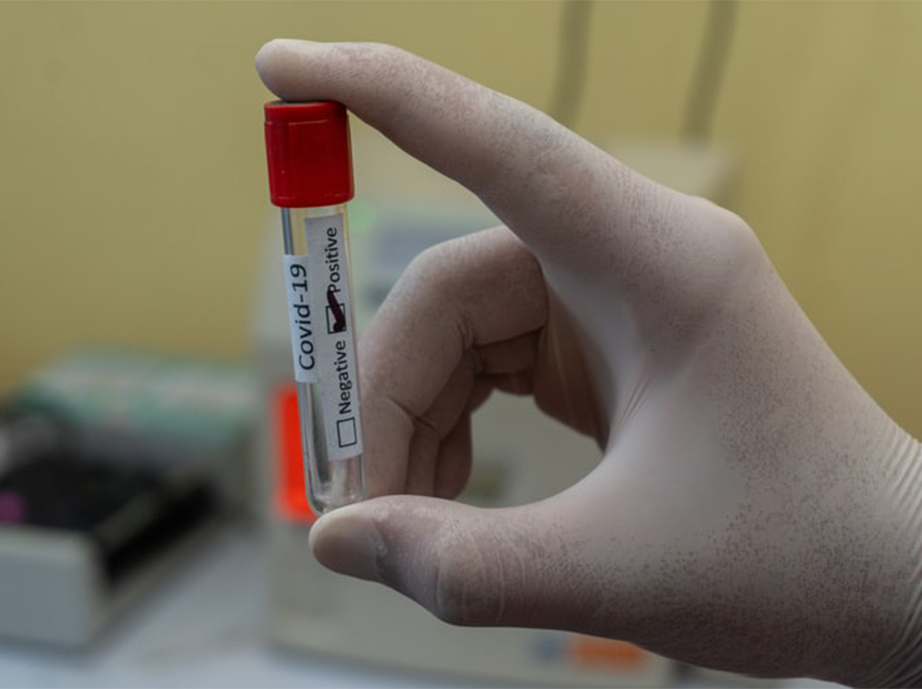 Before addressing the restrictions on travel to Iran and its requirements, it is better to address the current restrictions in this country. Today, on July 23, nearly 5 million doses of the COVID-19 vaccine have been injected in Iran. Given this number, it is essential to wear a mask in crowded public places. In addition, observing social distance is another important factor in preventing the transmission of this disease. In the following, we will review the restrictions on reopening hotels, traffic restrictions, and restrictions on visiting historical sites:
Hotels and restaurants
Hotels, restaurants, and parks have reopened in Iran. In restaurants, health protocols in the preparation and distribution of food are strictly followed. So when you travel to Iran, you can easily enjoy your traditional food or vegan food in different restaurants.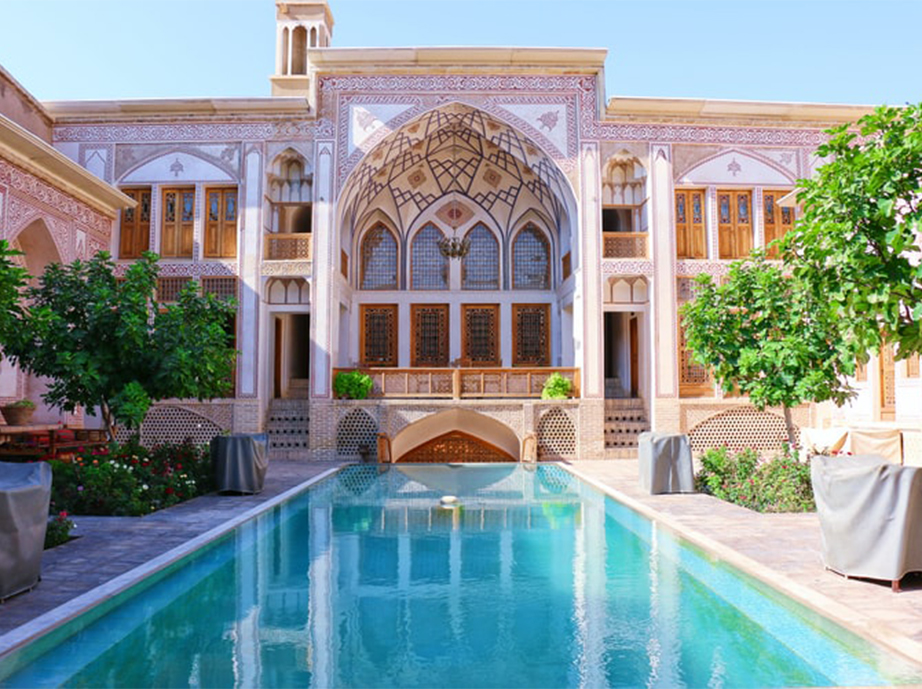 Traffic restrictions
A noteworthy point is the limitation of inter-city travel on some holidays. Be sure to check the news of these restrictions before traveling to other cities. Another case is the restriction of private car traffic from 9 pm to 4 am. But do not worry, there is no restriction on the traffic of taxies so you can access your desired places by public transport.
Restriction on visiting historical sites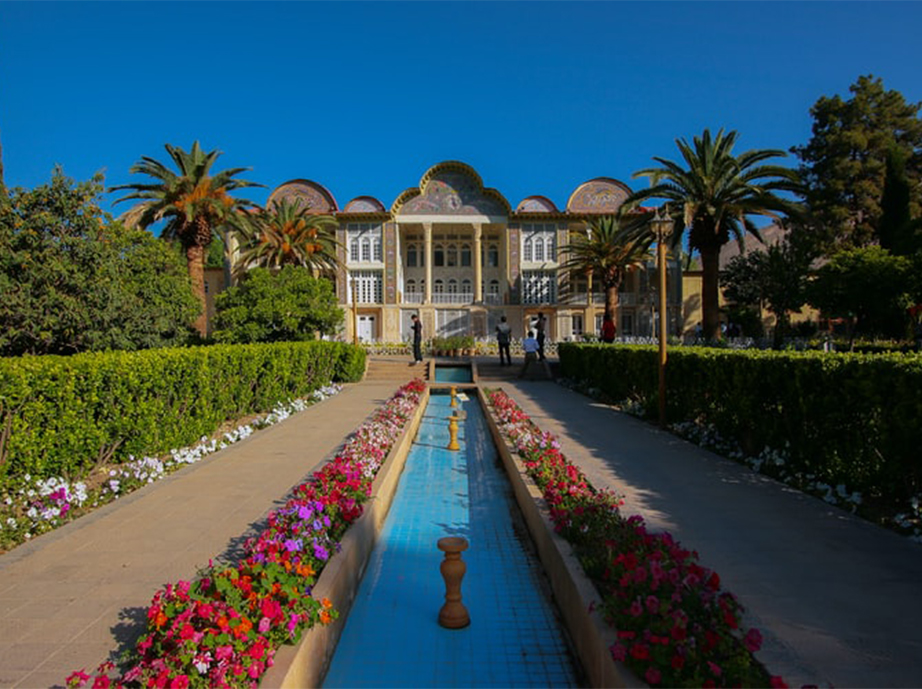 The health ministry of Iran restricted the Museums, old houses, and other tourist attractions on special occasions and the high-risk conditions of COVID-19. The good news is that in recent months, museums and old houses have also welcomed domestic and foreign tourists during special business hours. So, never forget to visit places like Golestan Palace and Saad Abad in Tehran, Persepolis in Shiraz, Sheikh Lotfollah Mosque in Isfahan.
See also: The best historical places in Tehran that you must see!
Iran entry requirements during COVID-19 pandemic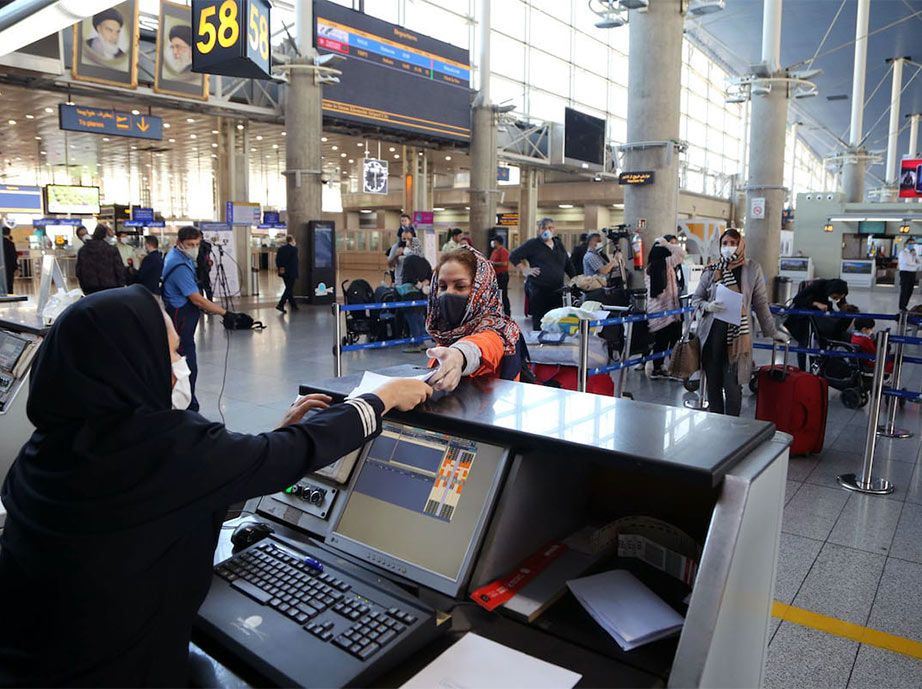 First of all, a visa is required, but you should keep in mind that it is not enough. While traveling to Iran, you must have a negative Coronavirus (COVID-19) PCR test result at least 72 hours before arrival. If this test has expired, you will have to take another test in Iran. If the test is positive or you have symptoms, you will be on quarantine for 14 days.
So what happens if you are vaccinated? If you have received the first dose or both doses of the COVID-19 vaccine, you must have the medical certificate with you. In addition to your passport and visa, you will need to present your Self-Declaration card.
There are basic restrictions for those who have been in Angola, Botswana, Lesotho, Malawi, Mauritius, Mozambique, Namibia, Seychelles, Swaziland, the United Kingdom, Zambia, or Zimbabwe in the 14 days before their trip to Iran, or directly from These countries are traveling to Iran.