Isfahan on a budget can still be quite attractive and full of unexpected adventures if you put on some effort to determine your priorities.
It goes without saying, on this trip, there are no luxury hotels and you have to stay in hotels or even inns with lower facilities, but with a carefully managed travel plan and the right choices, you can make a great trip of Isfahan.
Naturally, on a cheap trip, there are many things to consider, you should go to the free or cheap tourist attractions of Isfahan, which are not few, and enjoy food in not very famous restaurants as much as possible.
Here are some tips that if you pay attention to them, you can enjoy every moment of your trip to Isfahan: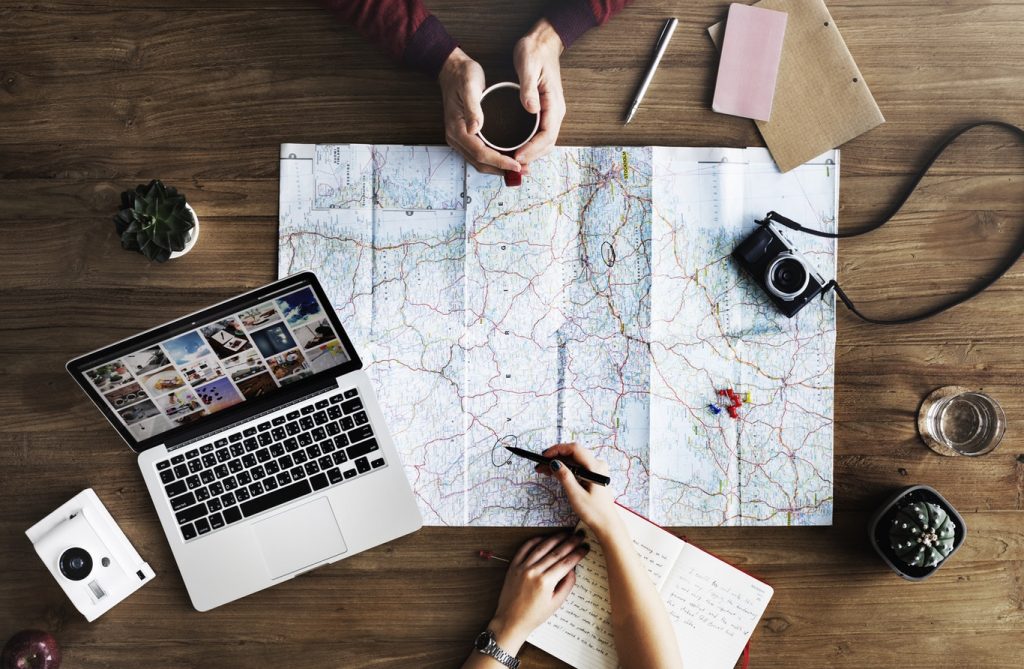 The Best Strategy to Travel Cheaply to Isfahan
One of the most important parameters of travel on a budget is controlling travel expenses, which helps to reduce many pre- and post-trip pressures and increases travel pleasure tremendously.
Cheap travel to Isfahan, which is one of the most fascinating cities in Iran, will cause you to decide to travel there again very soon or you may even plan to travel cheaply to Shiraz or other recognized cities of Iran.
Best Time for Budget Trip to Isfahan
If you want to have an economic trip to Isfahan, you must find the right time for starting your adventure. Traveling to Isfahan during peak travel times such as Nowruz and normal summer days can increase the cost of your trip.
It is better to choose the right time when the price of hotels in Isfahan decreases and there is less demand for tourism facilities. It is not easy to know when is exactly better to travel to Isfahan and you should choose the best date according to the existing conditions.
For example, even if you can travel to Isfahan during the exam season and the Zayandeh Rud (river) has just opened in those days, the volume of passengers is probably high and the prices will not be so low. Researching and asking questions of tour experts can be effective in this regard.
In general, the best travel seasons to Isfahan are spring and autumn (the travel peak) but for a budget trip, you definitely must choose winter.
Be Careful When Buying Plane Tickets
One of the most important things you should do on a budget trip to Isfahan is to buy a plane ticket at the most reasonable price.
If you want to experience air travel to Isfahan, you can find a plane ticket at a fair price with a little time here.
You probably know that ticket prices will drop at times. On a flight, there are always two people sitting next to each other who paid different prices for a plane ticket without receiving different services. As a result, it is important to know how and when you purchase your ticket.
Getting last minute tickets for domestic travel is one of the cheapest ways to travel; Therefore, we suggest to be aware of special offers by subscribing to ticket sales sites. Note that although these tickets are sometimes sold at much lower prices, they may cause some issues such as scheduling and choosing a seat, etc.
Read more: Book Domestic Flights in Iran

Isfahan City Transportation
The first step as you arrive in the city of Isfahan is to find affordable ways to get around. We recommend that you choose the most appropriate method accordingly to your budget or physical condition.
Intercity transportation in Isfahan is by taxi, metro, and bus, which you can easily use one of the above to access tourist attractions. Isfahan subway is one of the newly established metros in Iran and only one of its three lines has been opened.
Bus rapid transit (BRT) and transit buses with 176 lines have good access to all parts of Isfahan. These buses are equipped with an electronic payment system and you will pay with an electronic ticket card.
You can also use city taxis, airport taxis, terminal taxis, railway taxis, wireless taxis (taxis 133), telephone taxis, and online taxis.
It is worth mentioning that cycling in Isfahan has recently become one of the popular methods of transportation and bicycle rental stations are located around the city.
Forget Luxury Hotels
The second step for a trip to Isfahan on a budget is accommodation with the lowest cost. You can find a wide range of hotels, hostels, guesthouses, and furnished apartments to stay in for the night here.
It is better to choose your hotel upfront and before your arrival to Isfahan so that you enjoy your trip when you reach the destination.
The best way is to book a hotel before entering the city, in that way you get a good discount, plus you can explore all the hotel amenities in advance and decide which place serves your needs to the fullest.
If you do not want to stay in a hotel, certain spaces are provided for setting up tents in the parks of Isfahan.
Read more: 10 best hotels and places to stay in Isfahan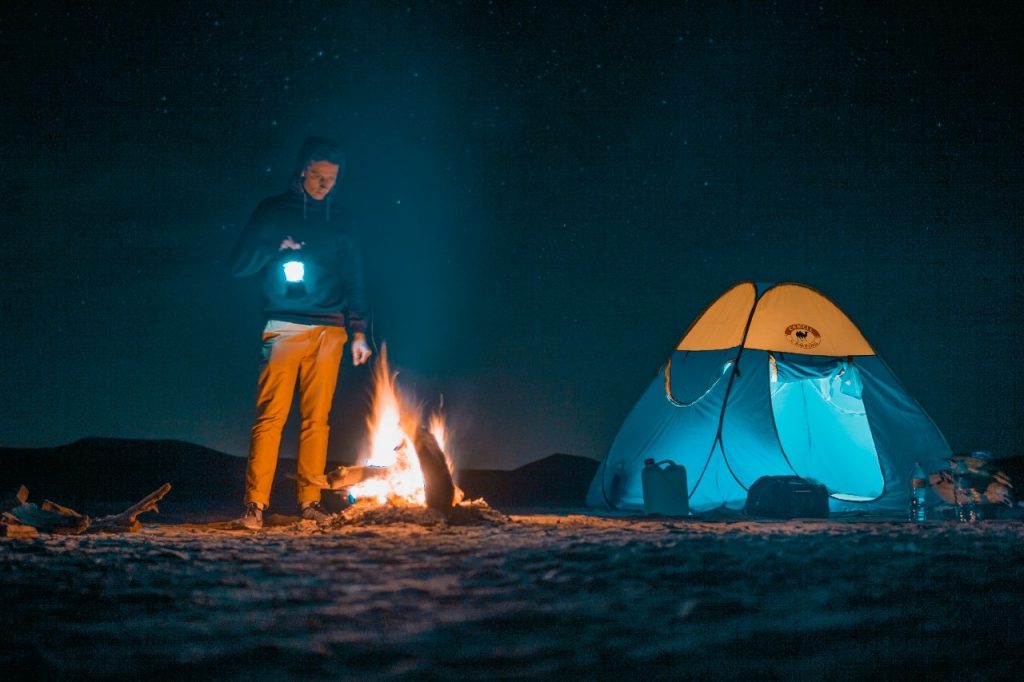 Do not Be Extravagant
If you have promised yourself to travel cheaply from the beginning, keep that commitment. Do not be extravagant and avoid unnecessary purchases while having the utmost fun and excitement. Of course, this does not mean putting pressure on yourself or your fellow travelers; Instead, spend wisely.
For example, to buy snacks, go to discount stores and buy as much as you need before going on the road. If you have enough food with you, you do not have to pay twice for a box of biscuits or a bottle of drinking water when you enter a remote area and this simple solution can greatly help you not to spend too much.
Buying Isfahan souvenirs is also one of the heavy travel expenses. Instead of buying expensive souvenirs such as Mina Kari, Khatam Kari, Persian carpet, etc., you can purchase cheap souvenirs in Isfahan, such as Rock candy or Kalam Kari tablecloth.
Try to prioritize and shop with caution.
Read more: The Ultimate List of The Best Souvenirs from Isfahan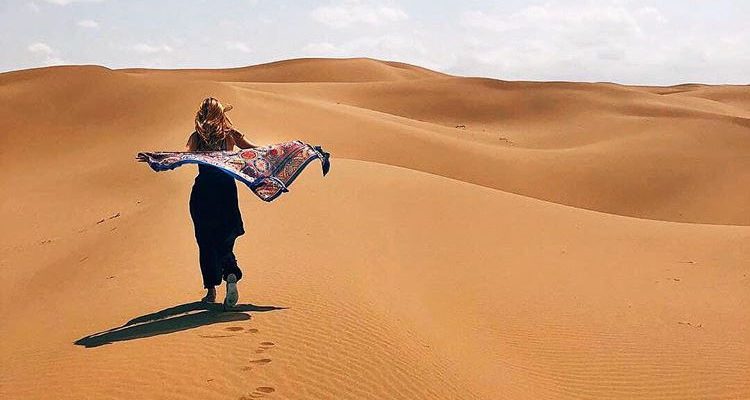 Choose The Right Restaurant
On your budget trip to Isfahan, where its delicious food is very popular, choosing a restaurant or eatery at a reasonable price that serves quality and tasty food, although a hard task can be very important in reducing your travel expenses.
Besides, if you want to eat 2 meals of Beryani in the best restaurants of Isfahan on a 4-day trip, you should not expect to save money. Certainly eating the best food in Isfahan luxury restaurants can be very attractive, But you should also think about their cost.
With a little research, you can access the best and cheapest restaurants in Isfahan that have good quality. Of course, remember to pay attention to the travel routes and proximity to the city center of Isfahan's tourist attractions.
For example, there are several restaurants on the road from Isfahan to Najafabad and around the Fire Temple of Isfahan, many of which are known as cheap and high-quality restaurants.
Of course, there are several luxury restaurants on the same street, such as the Shab Neshin restaurant, which are more suitable for a luxury trip to Isfahan than a cheap one.
You can also cook for yourself, which is an easy task if you rent a suite or furnished apartment and it becomes a little tricky in a hotel room without facilities like a stove, refrigerator, tea maker, or kettle and teapot, pots, pans, and utensils. Either way, never underestimate your abilities, and even if you stayed in a tent at the park, equipped with basic cooking tools, by buying raw materials from a nearby store, you can provide a portion of tasty food for yourself and eat in a pleasant surrounding.
Read more: Top 10 Best Restaurants in Isfahan
Find Free Tourist Attractions
One of the travel expenses is paying for the entrance tickets to the sights attractions. As in the rest of the world, visiting tourist attractions in Iran requires an entrance fee, however, there are many free spectacular sights in Isfahan you can visit free of charge like all bridges (Si O Se Pol bridge, Khaju bridge), mosques (like Sheikh Lotfollah mosque), parks (Nazhvan forest park, flowers garden), Naqsh-E Jahan Square, Qeysarie gate Soffeh mountain, etc.
If you want to enjoy your trip to Isfahan on a budget, it is good to get familiar with these places and with some luck, if you choose to travel when the Zayandeh Rud is full of water, you can enjoy a walk next to a Madi (creek), name of the small and large streams of water that originate from the Zayandeh Rud to irrigate fields and gardens. There are big trees around every Madi and walking next to them gives you a sense of vitality. The biggest Madi of Isfahan is Madi Niasarm, in Chahar Bagh Abbasi Street.
Read more: Best Places for Nightlife in Isfahan
Rest assured, being able to arrange a cheap trip to Isfahan is completely up to you.