Imagine your plane landed in Tehran, and you arrived at your desired hotel with ease. Now it is time to explore the best places to visit in Tehran. But do you know the best tourist places in Tehran? Are you familiar with fabulous museums? What about beautiful natural places?
In Tehran, the capital of Iran, you can find different types of entertainment places according to your mood. From museums and ancient buildings to various parks. It may seem strange, but around and near the crowded city of Tehran, there are cozy and completely natural places. These include the village, waterfalls, and mountains for skiing and hiking like Darband, Dizin, and many others.
So if you want to get acquainted with the most beautiful places in Tehran for sightseeing, fasten your seat belt to get started.
The most beautiful places in Tehran that you must visit!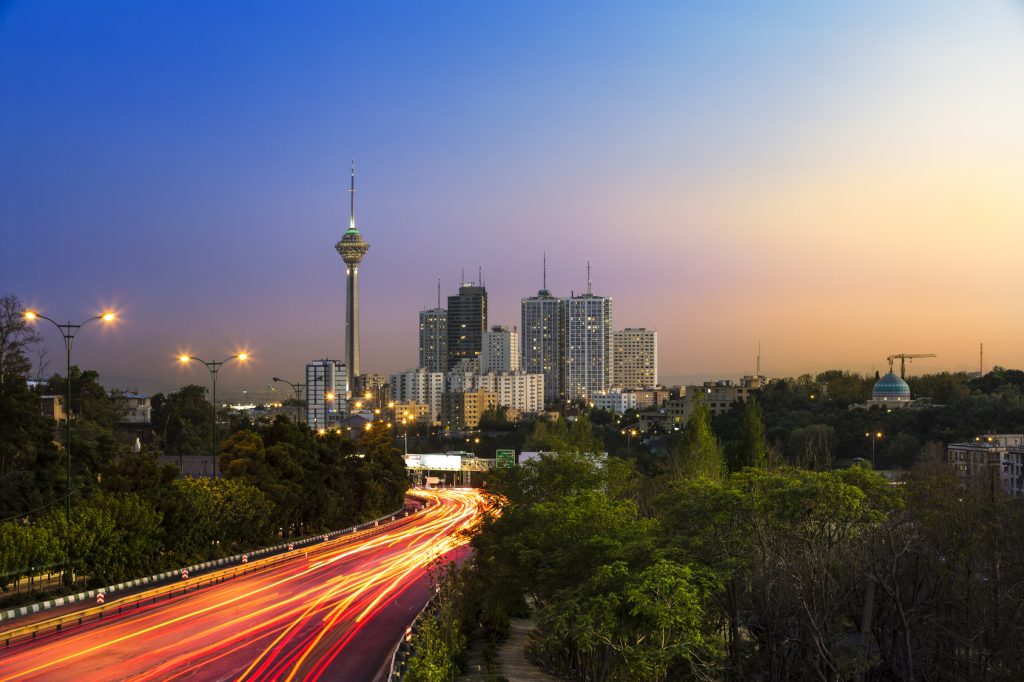 To make it easier to remember, we have categorized these places of interest into 4 general groups, which are:
It is impossible to travel to Iran and not worry about visiting museums. Museums are one of the best places to see in Tehran and have a relatively high number. Some of the most famous museums in Tehran are:
Golestan Museum Palace
The Golestan Palace is one of the best places to visit in Tehran. This museum is located in Arg Square of Tehran and is a relic of the Qajar period. The citadel was built in Tehran during the Safavid period, but today there is nothing left of it. You can only see the Golestan Palace. The palace, which was built more than 200 years ago, consists of different parts of the Marble Throne Porch, Salam Hall, Mirror Hall, Safarkhaneh Hall, Berlian Hall, Diamond Hall, Shams Al-Amara Palace, Badgir Mansion and…
This palace also has a section called Gallery and it's one of the best places to visit in Tehran. The Gallery is on the lower floor of Salam Hall, where the works of Qajar period artists are displayed. You can see Kamal al-Molk's magnificent works and masterpieces in this palace. He was a prominent Iranian painter in the Qajar period.
Address of Golestan Palace: 15 Khordad St., Arg Square
Golestan Palace working hours: spring and summer: from 9:30 to 18:30; Autumn and winter: from 9 am to 5 pm
Golestan Palace phone number: 00982133113335
For further inquiries:

[email protected]
See also: Everything about Golestan Palace
Saad Abad Palace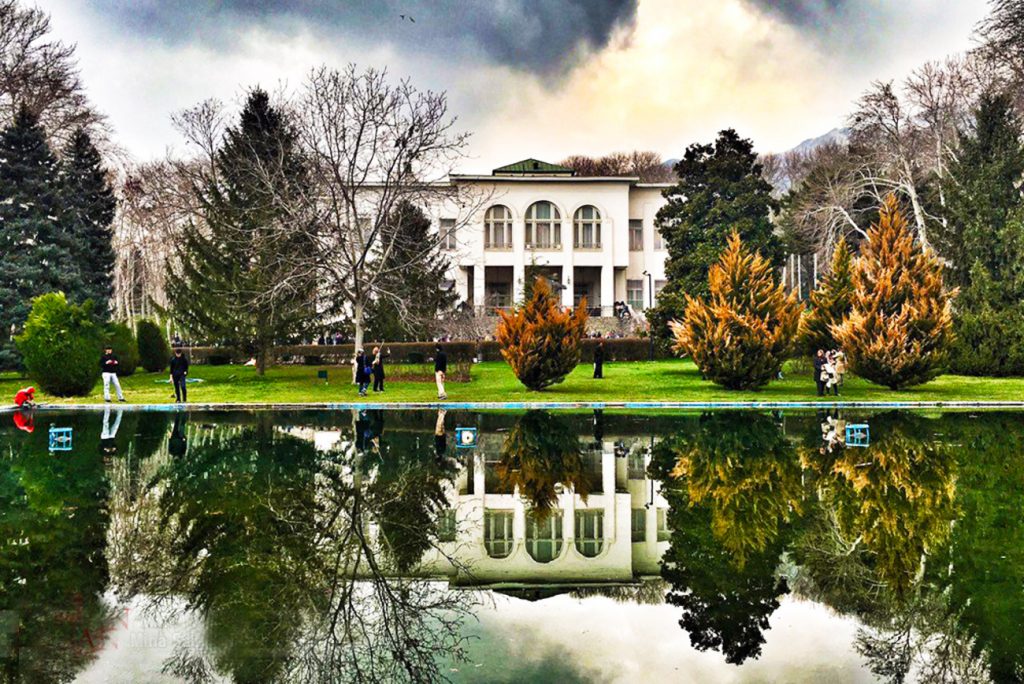 The last royal palace of Iran is Saadabad Palace. At first, the Qajar dynasty lived in this palace. After the end of the Qajar dynasty around 1300, Reza Khan came to live in this place. Also, Mohammad Reza Shah lived in this palace for some time in the 1300s. After the victory of the revolution, this palace became a museum. Next to the Saadabad complex is a palace for the presidential institution, where foreign guests are received. You can find the address of the best places in Iran below the text.
Saadabad Palace Address: Valiasr St., Shahid Fallahi St. (Zafaranieh) at the end of Shahid Kamal Taheri St.
Working hours of Saad Abad Palace: Every day from 8:30 to 17:00
Saadabad Palace phone number: 009821 22752031
For further inquiries:

[email protected]
See also: The beautiful Saad Abad Palace
Niavaran palace, one of the best places to visit in Tehran for history lovers!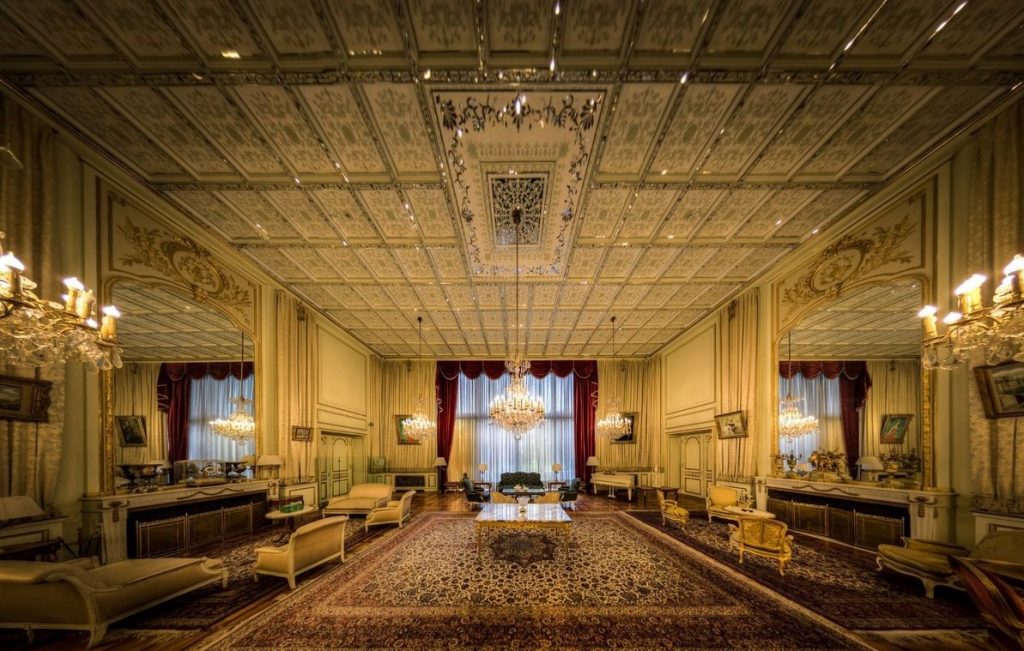 The construction of Niavaran Palace began in 1337. Due to some problems, its construction was interrupted for some time. The palace complex has spaces and buildings like the private library, Niavaran palace, and Ahmad Shahi Pavilion. It also consists of Saheboghranieh palace, Jahannama museum, the garden of inscriptions, pool house museum, Niavaran palace car museum, and private school that has tickets for visiting. This historical complex has now become one of the best museums in Tehran.
Address of Niavaran Palace: Shahid Bahonar or Niavaran Square
Niavaran Palace phone number: 00982115-22282012
For further inquiries:

[email protected]
Read more: Greatest Museum Gardens in Tehran You Want to Visit- Niavaran Palace
Apart from museums and beautiful palaces, parks are also among the other best places to visit in Tehran. Among the most beautiful parks in Tehran are:
Mellat Park, one of the best places to visit in Tehran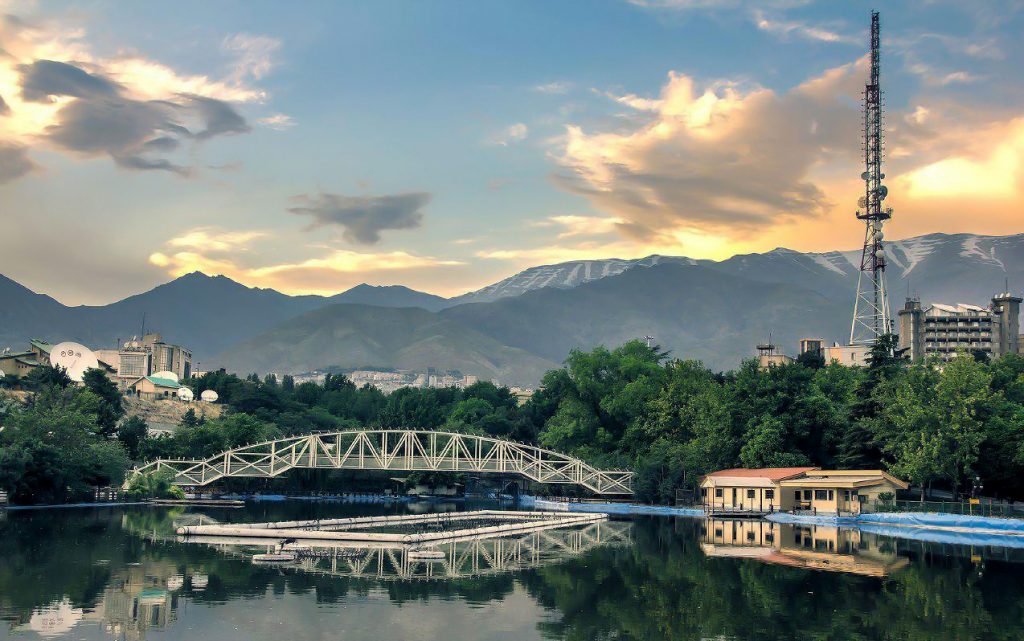 One of the best parks in Tehran that we want to talk about is Mellat Park. It is known as one of the best places to visit in Tehran. This park was opened in 1345 and has an area of 34 hectares. Due to this, Mellat Park is one of the largest recreational places in Tehran.
Address: Tehran, Valiasr, above Niayesh Highway
Ab-o-Atash Park, a modern park among the best places to visit in Tehran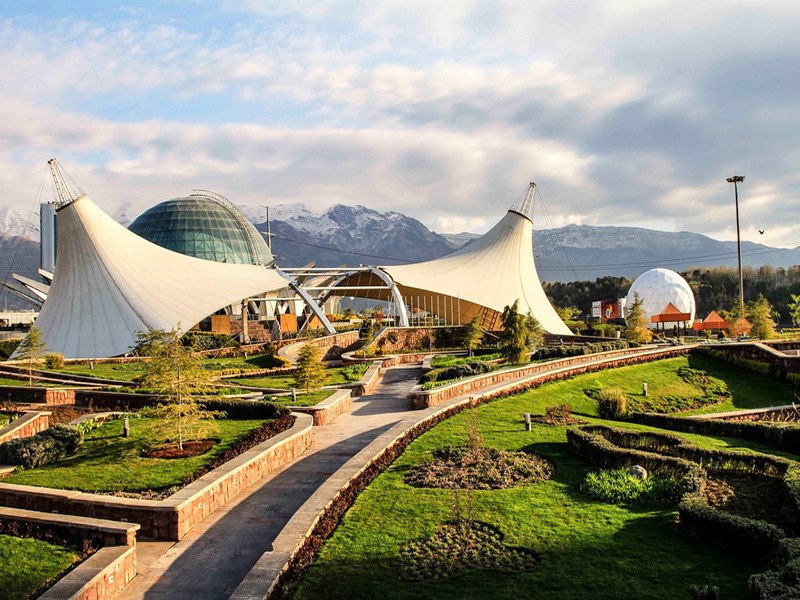 The name of Ab-o-Atash Park is originally the Garden of Abraham, but today it is mostly known by this name. This park is new compared to other parks and was built in 2009. The Ab-o-Atash park has an area of 24,000 meters. The builders used very advanced equipment for this park.
Address: Tehran, at the beginning of Haqqani Highway, after Jahan Koodak intersection
Tabiat Bridge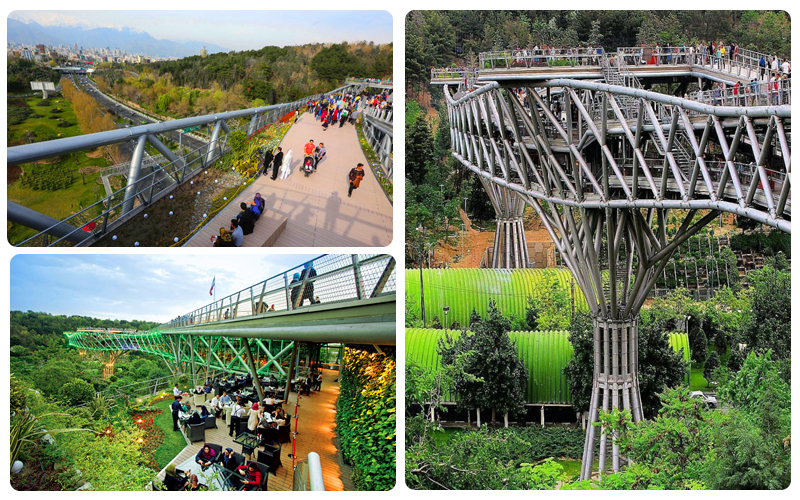 Nature or Tabiat Bridge is one of the sights of Tehran. It is built on Modares Highway and connects Taleghani Park to Ab-o-Atash Park. Its convenient location makes it accessible by subway, bus, private car, or taxi. This bridge has 3 floors including:
First floor: On the first floor of the Nature Bridge, there are spaces for walking around so that you can enjoy the delicious taste of Persian and French food in the green environment. Bridg's Food Court is located on the east side of the bridge. It includes several coffee shops, Persian restaurants, and fast food that has a capacity for about 300 people. The area of ​​this floor is about 1450 square meters and covered with glass.
Second floor: This floor covers an area of ​​about 2870 square meters, has a cozy atmosphere.
The third floor: You can enjoy the extraordinary view of Tehran on this floor. The third floor is the best place for a bridge for walking.
Jamshidieh Park, Tehran's Stone Park among the best places to visit in Tehran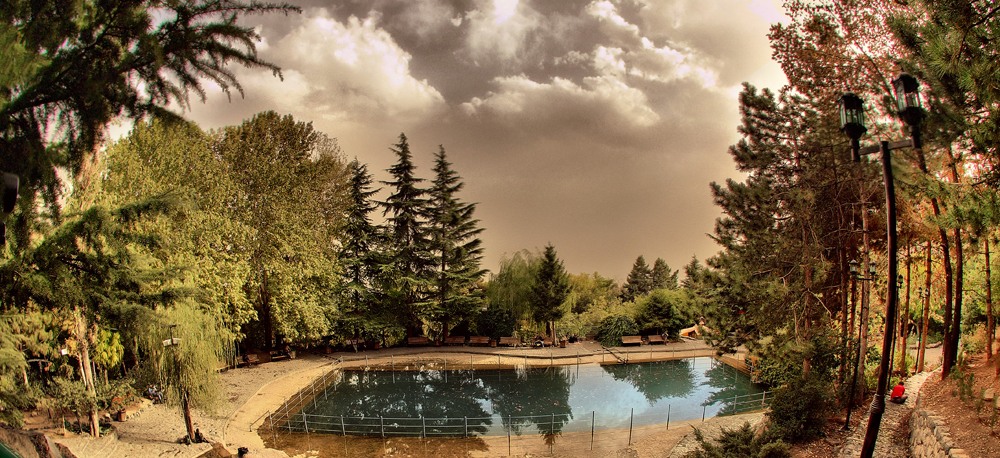 Jamshidieh Park, also known as Stone Park, is one of the best parks in Tehran. This old park has an area of 10 hectares and was built in 1375. Two elements of plant and stone were used in its construction. One of the features of this park is the restaurants that display the customs of different Iranian ethnic groups.
Address: Shahid Bahonar St., Shahid Omidvar St., Tehran
Chitgar Park, the largest forest park in Tehran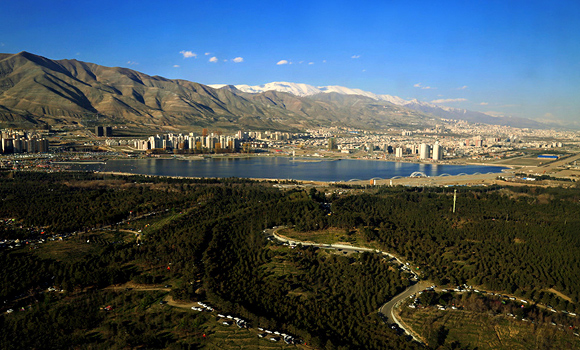 Chitgar Park is one of the largest forest parks in Tehran. This large area was built in 1342 in an area of ​​950 hectares. One of the interesting things about Chitgar Park is that one of the reasons it was built was to increase the amount of oxygen in the western part of Tehran! For a long time until now, this park has been considered by athletes and cyclists. In this park, you can have fun with your friends and family, such as; Pay paintball, horseback riding, tube riding, and park safari.
Address: Tehran, Tehran-Karaj highway, after the exit of the railway town
See also: 10 Most Attractive Tehran Parks Worth a Visit
Mountains and skiing, among the best places to visit in Tehran for nature lovers
The third group of the best places to visit in Tehran is the mountains of this city. You can also find the recreational facilities located in these places. We will discuss them in the following:
Tochal Ski Resort
This ski resort is located in the foothills of the Alborz mountains range. The height of Tochal is 3692 meters in the north of Tehran. The ski resort's mountain has actually a small lake. This place is called Tochal because its peak is next to a lake of natural ice, called by this name.
Due to the good weather conditions, the Tochal recreation complex has become a frequent hangout for locals and tourists in Tehran.
The initial part of the resort cable car is a very suitable route for walking due to the mountainous scenery and impressive view of the highest point of Tehran, and outstanding nature. Along the way, restaurants, traditional tea houses, as well as paintball, shooting range, tennis, skating, and fitness clubs have been set up.
Dizin Ski Resort, the cool one between the best places to visit in Tehran
Dizin ski resort is 123 km away from Tehran to Chalous road and has 23 pistes (tracks). One of the advantages of this resort is the separation of professional and beginner ski tracks. In addition to the snow tracks, there is a lawn for the summer, and a snow park and U-track are located above the lawn restaurant. Two Chairlifts are also available for climbing the mountain.
An interesting tip about this ski resort is that you do not need to spend all your time playing in the snow and tennis courts. You can also try mountain biking, kite riding, paragliding, and archery are other entertaining experiences you can have here.
There are five different restaurants in Dizin ski resort that you can visit after a lot of physical activities. Shale restaurant is located at an altitude of 2,900 meters and Chaman restaurant is located at an altitude of 2,600 meters.
From the beginning of December to May, you can go skiing and have fun in the winter at the Dizin ski resort, one of the most beautiful places you need to visit.
See also: Top 10 Ski Resorts in Iran
Darband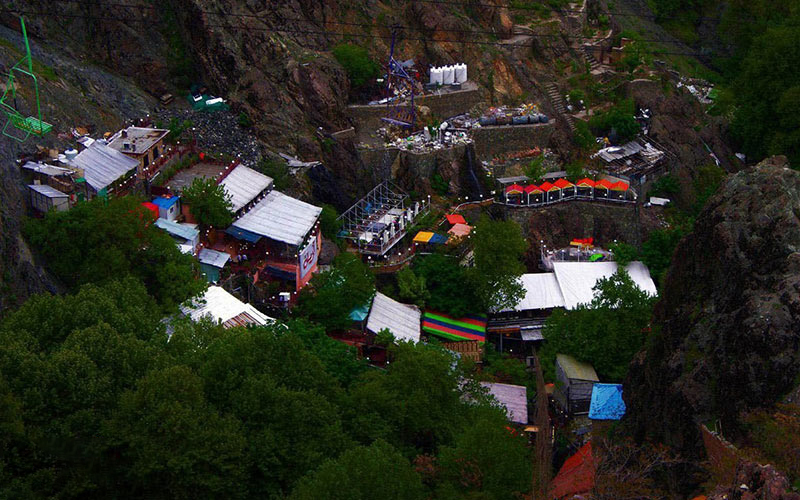 Do you want to visit one of the best places in Tehran with neutral attractions, delicious food, and other joyful facilities? If your answer is yes, we suggest you Darband.
Tehran is indeed full of sights and natural features but Darband with a marvelous nature along with traditional restaurants and resorts is the best place for mountaineering, hiking, and friendly gatherings, enjoying natural scenery as well as eating delicious food, which is good for families, nature lovers, and friendly groups.
Among the activities that will make your moments memorable in Darband, we can mention walking over the city of Tehran, chairlifts, special and traditional restaurants.
Read more about Darband: Darband, One of the most beautiful tourist attractions in Tehran
Villages, waterfalls, we offer yo as the best places to visit in Tehran
Apart from the mountains, there are many other best places in Tehran to visit. For more information, we have listed the most famous ones below:
Afjeh Village
In the northeast of Tehran, there is a unique village with a pleasant climate and pristine nature called Afjeh.
Afjeh is a famous village in Lavasan-e Kuchak rural district, located 30 km away from Tehran and as a cold and mountainous area, most of its locals are engaged in agriculture or animal husbandry. Besides being one of the rare decent summer villages around Tehran to stay away from the busy city there, Afjeh village also has many charms that bring a lot of visitors like The Havig plain, Mountain Climbing, Wonderful Waterfalls of Afjeh Village, Saka Castle.
Kahulugan Falls
These falls are one of the tallest waterfalls around Tehran due to the possibility of access to famous mountains such as Mehr Chal and Kahulugan as well as Ammameh village, etc. It provides a pleasant atmosphere for mountaineers and nature lovers.
This waterfall has a height of 30-40 meters has a two-step structure. There is a platform in the middle of the waterfall and at the bottom, there are small pools that are great for a bath in nature in the hot seasons.
This waterfall is an attractive option for those who are interested in mountaineering, and hiking, but it may be difficult for the elderly, children, and slightly disabled people.
Kahulugan falls located at the end of a very delightful valley on a rural path with the same name. After crossing the green and flowery plains, you will reach the Kahulugan waterfall, which is very gorgeous especially in spring. The best time for coming to this pristine and scenic area is spring and summer.
This waterfall in the heights of Tehran province with a cool and pleasant climate and also is a good option to escape the summer heat. Of course, autumn here is terrific as well, but you should bring warm clothes with you. And do not travel here in the summer without the necessary equipment.
Tar and Havir Lakes
These lakes are some of the other beautiful places near Tehran in Damavand city, which bring a pleasant summer taste to travelers.
Lake Tar is located inside the mountain at an altitude of 2500 meters above sea level and stretches from northwest to southeast. Lake Havir is a half-hour walk east of lake Tar and these two are separated from each other by Dobrar mountain.
The best time to visit Tar and Havir lakes in Damavand is early May until the end of September. In most seasons, the water of the lakes remains cold enough to neutralizes the heat and create a pleasant trip for travelers. However, winter is not a good time for most people to travel to this region.
Fishing is a common pastime in the lake and you can fish with a stick here provided having a license from the environmental protection agency. Boating, swimming, and nature bath are also enjoyable activities recommended in these lakes during the hot seasons.
Tangeh Vashi, one of the best places to visit in Tehran for nature lovers
The tangeh Vashi (strait) is a passage between the Alborz Mountains with a very cool climate near Tehran. This beautiful place near Tehran has attracted many nature lovers and travelers to escape the summer heat and hike in shallow rivers and enjoy nature baths and water games.
Vashi has two straits, the first is called "Vashi" and the second is called "Sa". Between these two straits is a vast plain called "Savashi".
After parking your vehicle in the parking lot at the beginning of the route, you have to walk about 800 meters to reach the first gorge and then cross the 250-meter Vashi gorge. And at a distance of 150 meters, you will reach the 185-year-old Petroglyph of Fath Ali Shah Qajar riding a horse and holding a spear and a bow on a haunting ground.
In the following, you will reach a plain with a length of 1700 meters, which is a good space for taking photos and selfies. A good tip is to put your cellphones in waterproof bags and do not hit the river water without slippers. Also, remember to protect water-sensitive devices such as cell phones and cameras in packaged waterproof covers.
Finally, you will get to the Strait of Sa, which is 800 meters long, and at the end of it, you can visit Vashi waterfall to conclude an incredible journey in one of the amazing natural features in Tehran.
Read more: Chitgar Lake