If you are one of the budget travelers in Shiraz, we show you the best ways to reduce costs and have a great tourism experience on your trip.
Money and time are the two main factors when planning a trip and sometimes the lack of adequate funding can dissuade us from traveling. That's why we need to find the best ways to reduce travel costs and managing a cheap trip to a big city like Shiraz requires careful planning to control costs.
Travel budget is one of the things that affect your plannings which includes transportation, accommodation, foods, tourist attractions entrance fees, entertainment, and shopping expenses.
Here are some ways to reduce your travel expenses: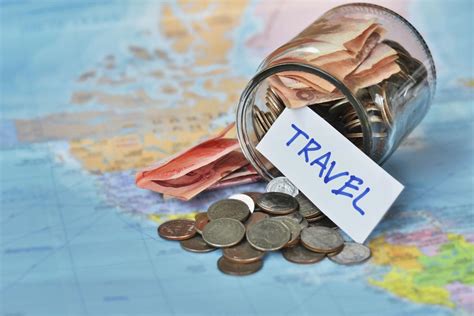 Book The Cheapest Ticket
Traveling by plane is expensive, but if your destination is a distant city and you can't be on the road for long hours, you have no choice but to travel by plane. There are also ways to get a cheap plane ticket. For example, buy your ticket much earlier than the travel date, or acquire a last-minute ticket. Besides, ticket prices are lower on weekdays, midnight, and early in the morning than usual. So this time when your itinerary is decided, try to buy a ticket as soon as possible.
Another suggestion to reduce travel costs is to try to travel to Shiraz with a travel tour. Various agencies are conducting tours in Shiraz, and some of them have reasonable prices. In general, traveling in the form of a tour greatly reduces costs.
Some agencies offer different land and air travel packages at the lowest prices to those who are interested. It is better to search well in this field.
If you are one of those people who find it a little difficult to travel with strangers on a tour, it is better to find companions among your relatives and friends. In this way, you will have a more enjoyable trip and the cost of travel will be divided between you.
Read more: Iran Budget Tour, Tehran to Shiraz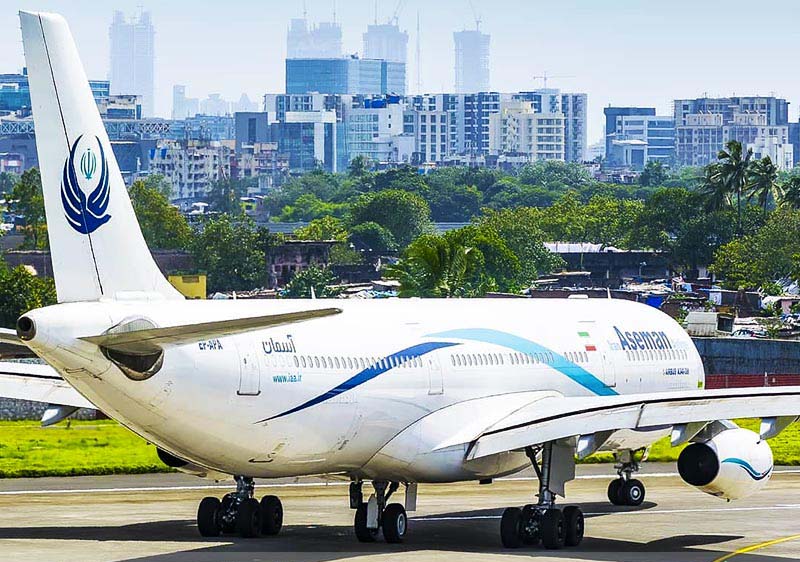 Advisable Options for Traveling to Shiraz
Shiraz International Airport has flies regularly to all major cities and some small cities in Iran. International flights to Istanbul, Dubai, Sharjah, Kuwait, and Doha are also operated weekly. Some of the best hotels in Shiraz have airport transfers with hotel reservations and all you have to do is offer your landing time. In addition to airplanes, buses or private cars can also be used.
Shiraz roads are connected to many parts of the country. Shiraz's main bus terminal is about four kilometres from the city center. The journey time from Yazd to Shiraz is six hours, Isfahan to Shiraz is seven hours and Tehran to Shiraz is ten hours. Prices also vary depending on the type of bus company.
Shiraz is also connected to Isfahan, Kerman, Bushehr, Ahvaz, Yasuj, and Bandar Abbas via highways. To enter Shiraz, it is also possible to use the train. Shiraz train station has been completed for years and the Tehran-Shiraz train has been launched. However, travel time by bus is about two hours less than by train.
Read more: Car Rental in Shiraz
Use Public Transportation
One of the main expenses of the trip is transportation to visit tourist attractions which by using subways and buses you can significantly reduce your in-city transportation costs.
In Shiraz, there is a good public transportation system that if you do not want to use a personal car, it will make you feel comfortable in the city. With a metro card, you can have a good tour of Shiraz.
Transit buses, taxicabs, online taxis such as TAPSI and Snapp, and 133 Shiraz wireless radio taxis are other options for commuting.
Read more: Find and book your low-cost bus trip
Reduce The Cost of Accommodation
Accommodation costs are one of the most important parts of a travel budget. Staying in multi-star hotels can be very expensive for budget travelers in Shiraz, So we suggest reserving inns, hostels, Eco-lodges, or camping as the best solutions.
One of the good features of traveling to Shiraz is that there are many options for choosing a hotel with various prices in front of you. Once you've determined your travel budget and decided how much you want to spend on accommodation, it's time to look at the list of hotels in Shiraz and check the hotel's facilities, features, address, and access to Shiraz's attractions and prices.
Read more: Best Cheap Hotels In Shiraz For Backpackers And Young Travelers
It is a good idea to take full advantage of all the facilities available to you everywhere you stay even for a short period of time. For example in some restaurants, hotels, cafes or tourist attractions, free internet is available.
Try to choose your accommodation in downtown or next to tourist sites which makes it easier for you to access the tourist attractions, as well as save on intercity transportation costs. Another suggestion to reduce the cost of staying in Shiraz is to rent a furnished house for a few days.
You can even sleep on the move between routes. If you book your plane, train, or bus for the night, you can save the cost of a night's sleep in the hotel.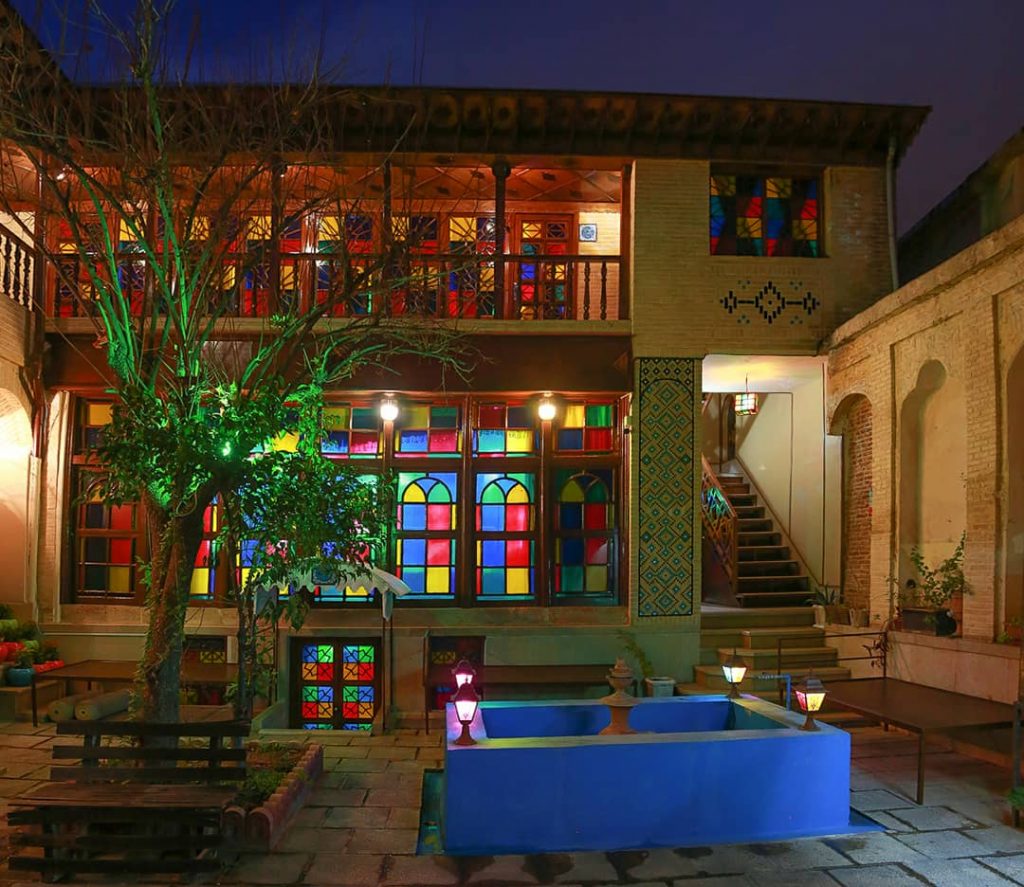 Try Local Restaurants or Even Cook for Yourself!
If you are looking for a cheap trip, avoid eating in tourist areas and luxury restaurants. Trying out local restaurants that have quality food at reasonable prices will save you money and the inquiry from the locals make it easy to find those places.
As a budget traveler in Shiraz, another way to lower your costs is to find a way to cook for yourself. So instead of constantly buying meals at the restaurants and spending a lot of money on it; you can buy ingredients.
One of the advantages of renting a furnished suite or a furnished apartment in Shiraz is having a kitchen equipped with all facilities like a stove, refrigerator, tea maker or kettle and teapot, pots, pans, and utensils. In this way, you can safely cook yourself and greatly reduce the cost of food. Because eating all meals in Shiraz restaurants will bring a lot of financial burden for travelers.
Also, you can make your purchases from local markets in Shiraz to pay less for fruits, vegetables, other ingredients, and supplies.
Do Not Travel on Public Holidays
If you are looking for a cheap trip, you should forget about the best season to travel. The best season to visit any area is the busiest and most expensive time to visit.
National holidays also increase the cost of transportation, accommodation, meals, and sightseeing by several times. So if you are a budget traveler to Shiraz, the best time to travel is at least one month before the best travel season (May) to get more affordable prices.
On certain days, it may be free to visit some museums or tourist attractions. It is better to know these days in advance.
You may not believe it, but walking at Shiraz beautiful gardens and the historical attractions of Persepolis and Pasargadae in autumn and winter are also very spectacular.
Read more: Quick Tips on Shiraz: What to Know Before You Go to Shiraz
Fewer Travel Accessories Less Cost
You've probably experienced worrying about having an extra load and paying more before you fly, or being frustrated with the cost of carrying big and heavy luggage.
The fewer items you take with you, the easier it will be for you to move, and the easier it will be to use public transport, especially in Iran.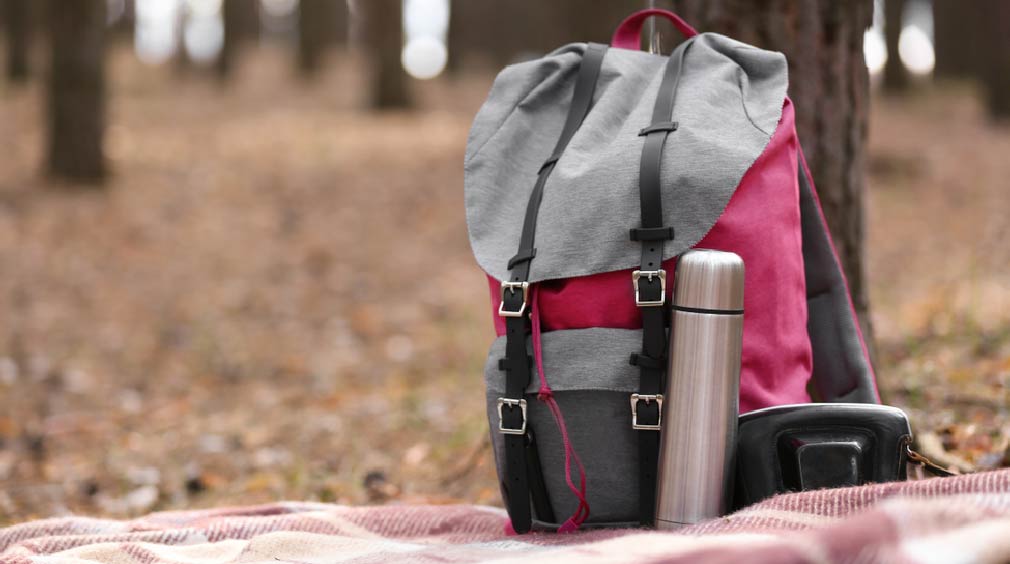 Avoid Luxury Stores
If you can control the temptation to shop at luxury and branded stores, there's nothing wrong with walking and browsing the big stores.
Local markets and in-town shops are the best choices for budget travelers in Shiraz.
Many people believe that bargaining has made it possible for them to buy goods at the real price, not the high price set for tourists and travelers.
Of course, bear in mind that buying local handicrafts has a very positive effect on keeping a region's culture alive and earning money for them.
Read more: The Top 10 Best Places for Shopping in Shiraz
Be Careful When Choosing A Companion
There is nothing worse than an extravagant companion. Even if you have a specific budget for your trip, that person can ruin all your plans. A prodigal friend adds unplanned accommodation in multi-star hotels, shopping in luxury stores, and other non-essential entertainment to the list of unpredictable plans. So be careful in choosing a companion and talk clearly about your travel budget from the beginning.